Exclusive: Baby products e-tailer FirstCry raises $150 mn from SoftBank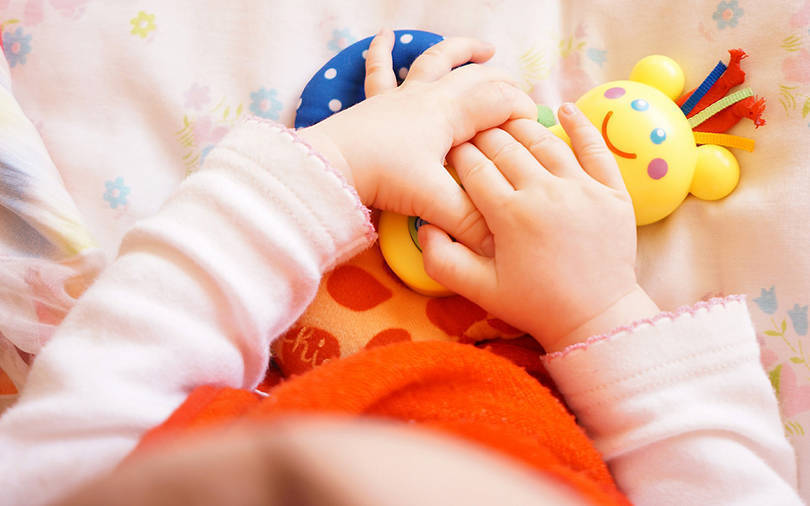 Pune-based Brainbees Solutions Pvt. Ltd, which operates online-first baby products retailer FirstCry, has raised $149.36 million (Rs 1,096.94 crore) as part of the first tranche of a new funding round from Japanese tech conglomerate SoftBank, filings with the Registrar of Companies show.
The investment is part of a larger round in which FirstCry is raising around Rs 2,825 crore ($396.34 million) from SoftBank's $93-billion Vision Fund in two tranches, the filings stated.
The company secured the current tranche by issuing shares at a higher subscription price and the remaining Rs 1,759.29 crore ($246.82 million) will likely be raised by issuing shares at a lower subscription price, according to a preliminary inference made from the filings.

As per TechCircle estimates, the company raised the first $150-million tranche at a valuation of $850 million (Rs 6,057.58 crore).
The entire round is likely to value FirstCry between $975 million and $1.09 billion (Rs 6,950 crore and Rs 7,816. 87 crore), potentially making it the latest entrant to the hallowed unicorn club—a private company valued at more than $1 billion.
The filings stated that the round set the company's pre-money valuation at around $450 million and its post-money valuation will increase by more than two times.

FirstCry has been in talks to raise capital since September 2017 from multiple investors, including Singapore state investment firm Temasek Holdings.
In October 2018, multiple media reports stated that the firm was in discussions to raise $150-200 million in fresh capital from SoftBank.
Last week, The Economic Times had reported that SoftBank could likely pick up a 42% stake for $400 million in the firm. The report added that the investment could value FirstCry at nearly $600-700 million.

Email queries sent to FirstCry's co-founders Supam Maheshwari and Amitava Saha did not elicit a response at the time of filing this report.
The latest round of funding, once it is formally completed, will take the total capital raised by the company till date to nearly $500 million.
FirstCry's last known funding round was in October 2016, when it raised $34 million (Rs 226 crore then) from a clutch of investors including the Mahindra Group. As part of the transaction, it had also acquired Mahindra & Mahindra's baby care business BabyOye in a cash-and-stock deal worth Rs 362.1 crore ($54.3 million).

FirstCry
Founded in 2010 by Maheshwari and Saha, the venture is the most heavily funded baby products e-tailer in India. IDG Ventures, Valiant Capital Partners, New Enterprise Associates and SAIF Partners and others are among its investors. In January 2016, Tata Sons' chairman emeritus Ratan Tata invested in the company.
The company claims to offer more than two lakh baby and kids products across categories that include diapering, feeding and nursing, skin and health care, toys, clothes, footwear and fashion accessories among others.

Besides an online storefront, the company also has around 183 offline stores in 29 states in the country, with seventeen new stores to open shortly, information on the company's website states.
Baby care e-tailing space
SoftBank's investment into FirstCry may revive the baby e-tailing space, which has seen muted funding activity in recent months.

Besides FirstCry, players like e-tailer Hopscotch, parenting social network Tinystep, parenting magazine ParentCircle, parenting platform BabyChakra and private label fashion brand The Moms Co are better funded. However, there are others that have not secured much capital and have in fact ceased operating.
Ventures such as Hushbabies and Unamia have shut down in earlier years.
Industry experts feel that the market opportunity for baby care, which has mostly been unorganised, is large but needs time and patience to scale.
Apurva Damani, director at VC firm Artha India Ventures, told TechCircle in a prior interaction that while there may be many entrepreneurs in this space, how they differentiate themselves and the willingness of investors to back ventures in the segment will determine which ones survive.
Experts also believe that though such players may face competition from e-commerce companies like Flipkart and Amazon, what will improve their unit economics is strong branding that will deliver superior customer experience.
---