Will SoftBank-Alibaba's potential FirstCry bet spark rebirth of babycare e-tailers?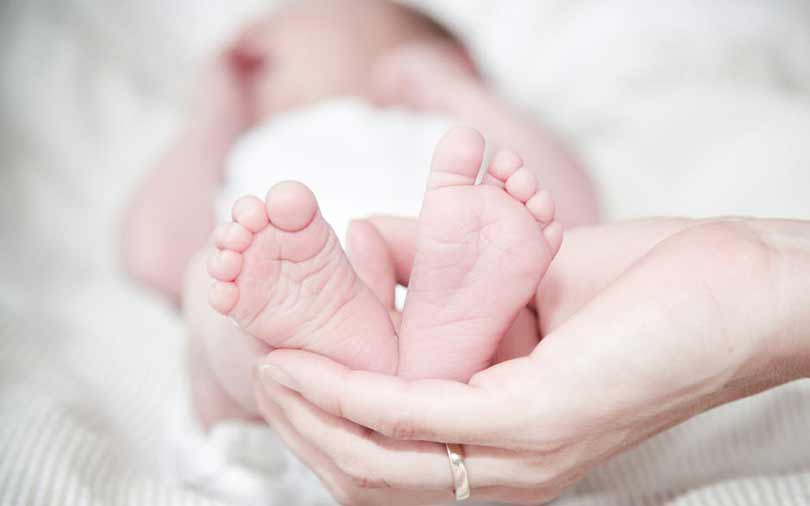 After a dormant couple of years on the fundraising front, baby products e-tailers could soon have reason to cheer.
Multiple reports suggest that FirstCry, the best-funded player in the space, is in talks with Japanese investment giant SoftBank and Chinese conglomerate Alibaba to raise anywhere between $150-200 million in fresh capital.
SoftBank has dismissed these reports as speculation. And to be sure, it was reported more than a year ago that FirstCry was in discussions to raise more than $100 million from multiple investors including Singapore state investment firm Temasek Holdings.

But in the event that a deal does go through this time, would the entry of marquee investors like SoftBank and Alibaba trigger renewed interest in baby products e-tailers?
Spotting an opportunity
Since being founded in 2010, FirstCry has secured more than $100 million through a mix of equity and debt, according to VCCEdge, the data and research arm of VCCircle.

But it's been two years since its last funding round in October 2016, when it raised $34 million (Rs 226 crore then) from a clutch of investors including Mahindra Group. As part of the transaction, it had also acquired Mahindra & Mahindra's baby-care business, BabyOye, in a cash-and-stock deal worth Rs 362.1 crore ($54.3 million). BabyOye had previously raised close to $15 million from the likes of Helion Venture Partners, Accel and Tiger Global.
So does this dry spell point to a limited market opportunity?
Industry experts feel that the market opportunity for babycare is rather sizeable, but requires time and patience to scale. Besides, this has also been a largely unorganised sector, with changes coming in only over the last 5-7 years.

"The babycare segment is a scalable segment and it takes time to build a brand, supply chain and have an omni-channel play," said Ashish Sharma, managing director and chief executive of venture debt provider InnoVen Capital.
According to Sharma, a potential Softbank-Alibaba investment could be the outcome of a search for leaders in an estimated $8-10 billion market opportunity.
"In a large market, where you already have market leadership in the organised space, then the story of scaling up and improving your margins over time and having a credible path to profitability is definitely a way forward for companies in this space," he added.

According to Vinay Singh, co-founder and partner at early-stage investment firm Fireside Ventures, the ecosystem is ripe with the market just getting ready for the proliferation and growth of these ventures.
"Today lot of VCs are waking up and thinking of investing in brand. Consumer development timeline has shrunk and getting access to consumers is not difficult so that is why brand building can be done in much faster time frame," he said.
Differentiating factor

FirstCry aside, the sector does not have many well-funded players. Hopscotch, which has raised close to $30 million, is among the few of note. But the e-tailer last made fundraising headlines more than 18 months ago, when it was believed to be in advanced stages of raising a $20 million round. It's not clear whether that investment has materialised.
Meanwhile, some players like Hushbabies and Unamia have shut down.
Some of the other funded players in the broader babycare space include parenting content apps such as Tinystep (around $4 million), Parentcircle ($2.5 million), and BabyChakra ($2.5 million), along with private label fashion brand The Moms Co ($1.17mn).

Apurva Damani, director at VC firm and BabyChakra backer Artha Ventures, said that there is no dearth of entrepreneurs in this space and it all boils down to how players differentiate themselves and the readiness of investors to back such ventures.
"The endgame of deep-pocketed investors is to create a separate division altogether by investing in companies like FirstCry," she said. "The requirement is there for somebody to create an appetite not just for products but to build back end supply chain and distribution network and have the deep pockets to invest in this kind of long term play."
Singh of Fireside said that the increasing nuclearisation and the decreasing number of kids per family has led to lot of expenditure on kids across categories.
Potential threat from horizontal players?
Vertical e-commerce players like FirstCry and others might have to contend with competition from the likes of Flipkart and Amazon, which are increasingly looking to become a one-stop shop for various categories.
In fact, both e-commerce giants already have fairly evolved babycare segments. But can this pose a threat to the vertical incumbents?
Initially most startups that entered this segment sold exclusively online, but over time, some of them have built an omnichannel distribution network that caters to larger customer segments.
Industry experts feel that strong brands that deliver superior customer experience will improve unit economics with scale and a higher mix of private label brands.
"While there will be some competition from horizontal e-commerce businesses, I think strong deep domain focused vertical e-commerce companies have the opportunity to build competitive advantage through strong brand recognition, superior supply chain and integrated platforms," said InnoVen's Sharma.
While the increasing consumer-comfort of shopping online has definitely helped drive growth of some organised players, industry analysts feel that larger organised players, particularly those with strong brands and integrated platforms, will continue to gain market share.
Besides, an understanding of product creation and the supply chain required for this space will set the vertical players apart from the horizontal players.
"I don't see Amazon and Flipkart venturing into mini sub-segments and creating specific products for babies especially as it is not their forte," said Artha's Damani. "Their core business is something else. They might acquire companies in particular segment in order to expand but they would not create a vertical altogether."
---