GoFrugal rolls out new set of digital adoption solutions for MSMEs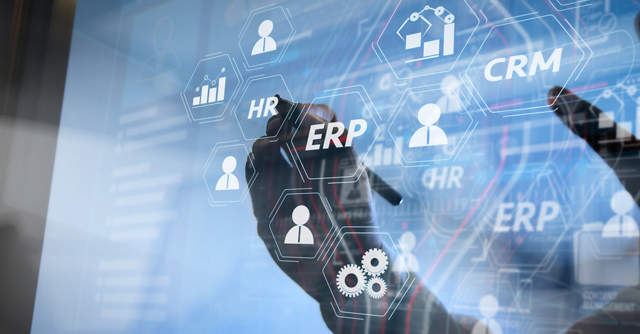 Chennai-based cloud ERP company GoFrugal Software Technologies has launched a slew of new products to help micro, small and medium enterprises (MSMEs) transform and modernise their businesses.
The company's new easy suite of products include RetailEasy, ServeEasy and ManageEasy for retail, restaurant and distribution businesses respectively, it said in a statement.
RetailEasy is a complete billing to balance sheet enterprise resource planning (ERP) solution for retail stores. It enables omnichannel commerce functions from order until payment. ServeEasy helps restaurants simplify kitchen operations with kitchen display systems and customer display systems. It also helps restaurants integrate food ordering with delivery platforms such as Swiggy, Zomato, and UberEats in addition to offering apps for order, billing, customer ordering, and delivery.

ManageEasy is a distribution management system (DMS) designed for stockists, wholesalers, dealers and distributors. It offers a complete distribution management system with apps for sales force automation (SFA), ordering portal and reports.
"To win in the highly competitive market, MSMEs need a solution that will help them run their business with the least skills, minimum staff, 100% accuracy and reliability. With the online-to-offline (O2O) collaborative business model retail, restaurant and distribution businesses can increase their customer acquisition by 15-20%," said Kumar Vembu, founder and CEO, GoFrugal.
GoFrugal claims that the Easy Suite of products are easy-to-use, quick-to-implement, affordable and have an integrated solution that does not require technical expertise to implement and integrate with marketplaces, e-commerce, payment, and banks.

GoFrugal also unveiled an experiential digital store using emerging technologies like artificial intelligence (AI) and machine learning (ML) for the traditional retail industry.
Founded in 2004 by Kumar Vembu, GoFrugal provides end-to-end business automation solutions for retail, distribution and supply chain business, suitable for volume, value and services. The company claims to have over 30,000 customers from more than 70 countries are running their businesses with GoFrugal.
---