InBrief: Flipkart's head of fashion Rishi Vasudev quits; P&G to launch its e-commerce platform in India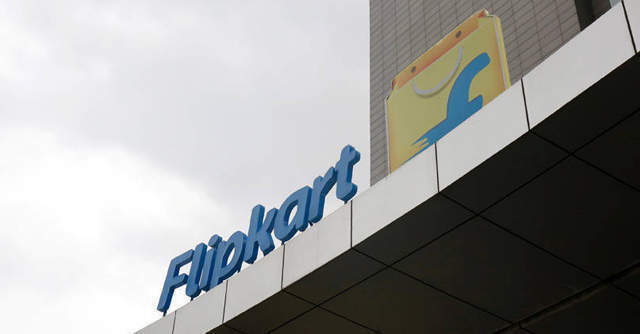 Rishi Vasudev, group head of fashion at Flipkart and head of Myntra, is stepping down after a five-year stint, The Economic Times reported. Vasudev left Flipkart to pursue opportunities outside the company, the report said. He will be with the company's group until March 2020. Flipkart further said Amar Nagaram, head - Myntra Jabong, and Dev Iyer, head - Flipkart Fashion, will work with Vasudev and Kalyan Krishnamurthy, CEO, Flipkart, to manage the transition.
P&G to launch its e-commerce platform in India
FMCG major Procter & Gamble (P&G) is launching an e-commerce platform to enter India's online market, The Economic Times reported. The company is testing the beta version of the site, the report said. Its supply chain will be managed by its Kolkata-based distributor BG Distributor. The company will join other firms like Hindustan Unilever (HUL) and Coca Cola, in launching web stores for local consumers. The website pgshop.in may go live in a month or two, the report added.
Audible unviels audio service app Audible Suno
Audiobook company Audible, run by retail behemoth Amazon, has rolled out a new app Audible Suno in India featuring original audio series, The Economic Times reported. The platform will feature hundreds of hours of Audible's original audio series across various genres like romance, thriller, comedy, and self-development, the report said. The app will be free of cost and without advertisements, it added.
Dunzo suspends operations in parts of NCR, Bengaluru and Mumbai

Bengaluru-based hyperlocal logistics delivery startup Dunzo has suspended operations in parts of Bengaluru, Mumbai and the National Capital Region (NCR), The Entrackr reported. This move comes as Dunzo plans to cut costs and optimise its delivery fleet. Dunzo also suspended operations in Noida about three weeks ago, the report said. It raised $45 million in Series D round from venture capital firm Lightbox Ventures, in October.
54% of enterprise look at cloud applications as a foundation for digital transformation: Infosys
Over 50% of enterprises look at cloud applications as a foundation for their organisation's digital transformation, according to a global market research report by Infosys Knowledge Institute, the research arm of Infosys. The study surveyed 853 senior executives, from 12 industries across the U.S, Europe, Australia and New Zealand (ANZ) and found that 75% of enterprises have either deployed cloud applications or are in the process of deploying one with high-tech and telecom industries leading in the space. Nearly 40% of enterprises are looking at standardisation of enterprise cloud applications stack versus best-of-breed solutions. The study revealed that stakeholder confidence in return on investment (ROI) is the top apprehension (60%), followed by organisational readiness (40%), during cloud application transformation.
EdgeVerve, IDEGO join hands to drive RPA adoption across Latin America
Software company EdgeVerve Systems, a wholly-owned subsidiary of Infosys, has entered into a partnership with consulting firm IDEGO, to develop and deliver technology products to their customers across Latin America. The companies will jointly assist enterprises across telecom and financial services to help improve enterprise-wide productivity and efficiency, both said in a joint statement. "We are sure that our local and regional background, combined with the vast expertise of EdgeVerve, will facilitate the adoption of advanced technologies by public and private institutions across Latin America," said Lizardo Vargas, director, IDEGO.

---