Edtech investor Reach Capital leads $11 mn round in upskilling platform Springboard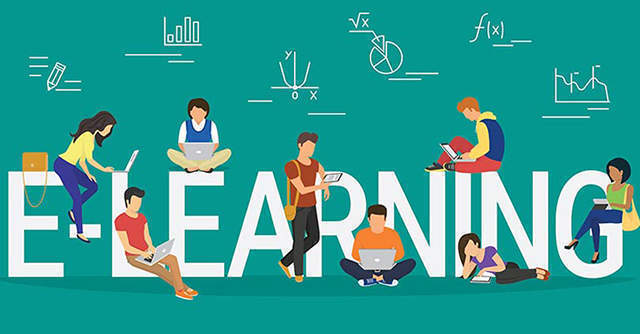 Bengaluru and San Francisco-based edtech startup Springboard has raised $11 million in a fresh round of funding round led by Reach Capital, an education technology focused fund that invests in early stage startups in the pre-K, K12 and higher education space in North America.
The round saw participation from Pearson Ventures, the corporate venture capital arm of Pearson Education; International Finance Corporation (IFC), the private sector investment arm of the World Bank; as well as returning investors Costanoa Ventures, Learn Capital and Blue Fog Capital.
The company also announced a partnership with Microsoft to train and place 5,000 students in analytics jobs over the next three years.

The funding and partnership will help Springboard to continue expanding its offering into new verticals and geographies, enhance career services and employer partnerships, and launch more alumni-focused initiatives, the company said in a statement.
Springboard has raised a total of $22.2 million so far, in three funding rounds, according to data available with VCCEdge.
In its last funding round, the company secured $9.5 million in a Series A round led by US-based early-stage venture capital firm Costanoa Ventures, Learn Capital and Appdynamics founder Jyoti Bansal.

It had previously raised $1.7 million in a seed round from a clutch of investors in December 2015. The investors who participated in the round included Allen Blue, co-founder of LinkedIn; John Katzman, founder of The Princeton Review; Naveen Tewari, founder and CEO of InMobi; Kartik Hosanagar, The Wharton School professor; Kashyap Deorah, co-founder of Chalo which was acquired by OpenTable; 500 Startups and Blue Fog Capital.
Launched in 2013 by Parul Gupta and Gautam Tambay, Springboard is an online platform for workforce upskilling, offering courses for early- and mid-career professionals in analytics, data science, design, software engineering and other new economy fields.
As part of its paid courses, each student gets access to a mentor as well as a community of fellow students and alumni every week. Some mentors are from Facebook, Uber, Airbnb, Etsy, LinkedIn and Pandora.

"We are on an ambitious mission to solve the global skills gap and especially excited about the talent and opportunity in India. We're delighted to have education focused investors like Reach Capital and Pearson Ventures as partners on this journey," Parul Gupta, co-founder of Springboard, said.
So far, over 14,000 learners have enrolled globally and graduates see an average salary growth of $26,000 or at least 20% after the course, the company claims. Its alumni work in data science, data analytics, machine learning and UX design roles at companies including Microsoft, Facebook, Boeing, and Visa, the statement added.
Earlier this year, Springboard launched three programmes in India. The company said it plans to grow its Indian presence with more courses in design and software engineering and continue its expansion into additional geographies in 2020 and beyond.

"Reach Capital supports entrepreneurs at the forefront of innovation in education technology. We couldn't be prouder to partner with Gautam and Parul behind their incredible mission of reskilling professionals and opening opportunities to work in digital industries," said Esteban Sosnik, general partner at Reach Capital.
Among competitors, media entrepreneur and investor Ronnie Screwvala's edtech startup upGrad is a prominent upskilling course provider in India. It targets professionals with online courses in entrepreneurship, digital marketing, data analytics and product management. Internally funded by Screwvala's proprietary investment arm Unilazer Ventures, the company had made two acquisitions in the past - CohortPlus, an online community for product managers and data science enthusiasts and Acadview, an online job skilling platform for undergraduates.
GreyAtom, a startup that operates a boot-camp style immersive learning programme that helps aspirants learn data science, machine learning and artificial intelligence, has raised $1.2 million in seed round, led by Montane Ventures.

In July this year, Caymus, which offers a skilling platform for graduates and experienced professionals, raised an angel round of funding from a clutch of investors in India and Silicon Valley.
These firms compete with largely funded US-based edtech platforms Udemy, Udacity and Coursera that offer several technical and non-technical courses to working professionals.
---