About 58% of startups plan on getting listed on the Indian stock exchanges in the next five years, according to a survey by the Reserve Bank of India released Tuesday.
A majority of these startups are in health, software development, information technology consulting, solution sectors and are less than three years old, the survey titled Pilot Survey on Indian Startup Sector said.
A total of 1,246 Indian startups participated in the Reserve Bank's survey in the period from November 2018 to April 2019. The sample group included public and private limited companies, partnership firms, limited liabilities partnerships and others.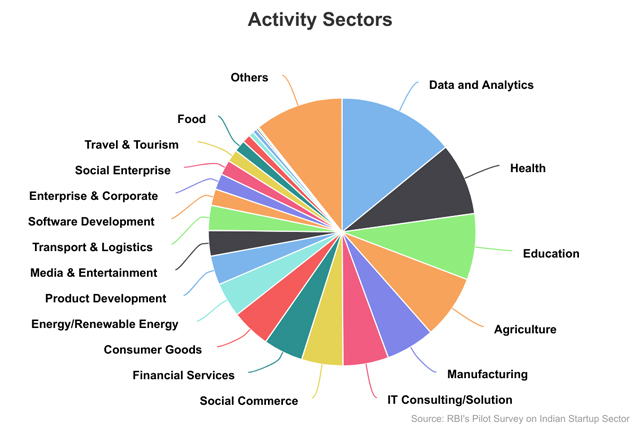 About 86% of the participating startups were private limited companies, with three-fourths of respondents from the states of Karnataka, Maharashtra, Telangana, Delhi and Tamil Nadu.
Around 70% of the startups were set up in the last three years.
The annual turnover for over one-fourth of the respondents was up to Rs 10 lakhs, whereas around 20% startups did not report any revenue generation. Less than one-fifth of the respondents reported that their turnover exceeds Rs 1 crore.
The sectors of agriculture, data and analytics, education, health, IT consulting, solution and manufacturing accounted for nearly 50% of the survey respondents.
In terms of the capital raising, the families and friends category emerged as the largest source of funding apart from own funds with the strength of 43%.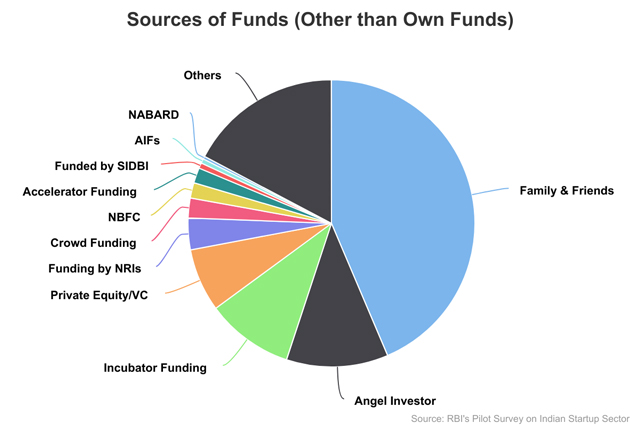 Over three-fourths of the startups had up to Rs 1 crore of capital investment, whereas around 41% infused capital up to Rs 20 lakhs each. On the other hand, nearly 5 % startups infused capital above Rs 10 crore each. About three-fourths of the startups had working capital requirements of more than Rs 10 lakh for a year.
Market or industry demand and team experience proved front-runner factors for setting up of the companies. Both domestic markets, mainly semi-urban, urban and metropolitan areas in India, and foreign countries were the target destination of the startups.
Around a third of the startups used online marketing, big data analytics, machine learning and internet of things (IoT) for their business.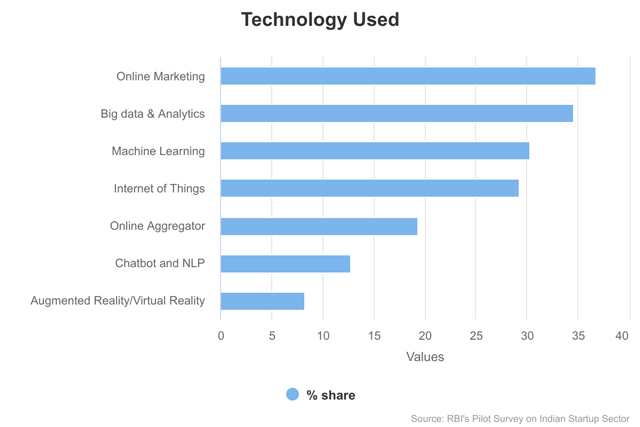 Product innovation is a major proponent of driving growth. And its impact is viewed across the startups' gains in productivity as well as increase jobs across sectors. Around half of the participating startups dealt in innovative products and over 20 per cent had filed patents for their products whereas another 27 per cent were planning to file patents.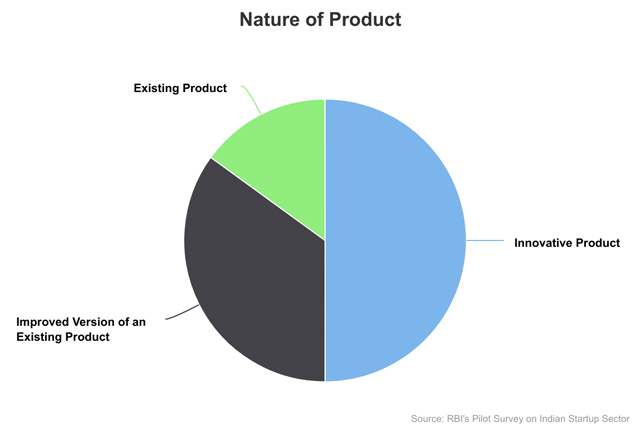 Other outlooks:
About 24 % of the respondents intended to seek acquisition in the future.
Over 63 % of the respondents reported to have plans to hire at least 20 new employees in the next two to three years.
About 10 % of the respondents had intentions to exit. Funding requirements and market conditions were reported as major reasons for such intentions.
Also read: Scalability major reason for startups' failure to raise follow-on round: Innoven Capital
Some of the constraints cited by the startups pertained to access to new markets, finance and lack of skilled labour, technology, talent, distribution channel, the survey added.
---