Furniture etailer Pepperfry FY19 losses widen to Rs 184 cr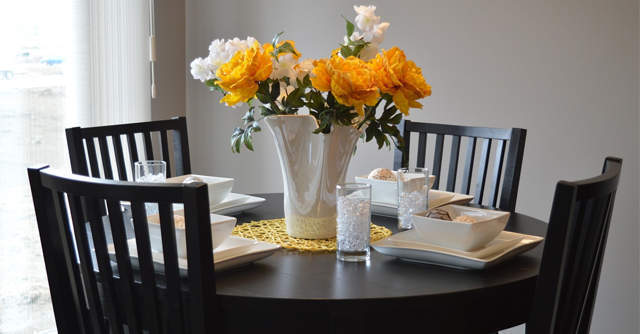 TrendSutra Platform Services, the Mumbai-based company that operates furniture marketplace Pepperfry, has reported loss that have widened by 72% in the financial year 2018-2019.
The company said its total loss ballooned to Rs 183.49 crore in the financial year ended March 2019, from Rs 106.72 crore, a year earlier, according to regulatory filings.
Total revenue rose about 1.5x to Rs 206.78 crore.

"In continuation of the strategy to focus on market percolation in all the major cities while delivering customer satisfaction, your company will continue to explore growth opportunities and increase its merchant base in India," the filing quoted the board of directors as saying.
Burgeoning expenses
The Goldman Sachs-backed startup's total expenses grew by about 58% to Rs 390.27 crore. The increased cost pertaining to advertising promotional charges was the largest cut within the expenses bracket of other expenses category. A little short of a doubled figure, it swelled to Rs 170.06 crore from Rs 90.79 crore.
The online furniture business
Originally a furniture marketplace, Pepperfry went on to expand operations in the booming home décor segment, a relatively better funded sub-sector in recent years. The reported fiscal had a minute addition in operations.

It started providing order fulfilment services to its merchants in addition to the platform and its other support services.
Founded in January 2012 by Ambareesh Murty and Ashish Shah, Pepperfry claims to operate 400 trucks, 250 carpenters and 19 hubs within its ecosystem. The company caters to cover 500 cities in India and it aims to service over 1,000 cities by 2021.
In November, it opened a warehouse in Bengaluru to improve delivery rates and expand presence in southern states of the country. The southern region contributes to over 40% of the online marketplace's business, the company had earlier said.

A noted rival, Sequoia Capital-backed Urban Ladder reported its first profit of Rs 50 crore for the reported period, despite its FY19 riddled by a funds crunch, layoffs and a shift to an omnichannel strategy at the Bengaluru-based company.
While UrbanLadder went omnichannel only in 2017, PepperFry had opened its first brick-and-mortar store back in 2014.
"The omni-channel strategy has worked well for us. Our studios (offline stores) drive tons of engagement and also see 1.8X repeats. Most studios break even within 4-7 months," Pepperfry COO and founder Ashish Shah had told news agency PTI in March last year.

Last year, Walmart-owned ecommerce platform Flipkart also made an offline debut of its furniture experience centre in Bengaluru. The horizontal player has grown to capture 41% of online furniture market share according to market research firm Redseer's data in September last year.
Another direct competitor in the market is Leiden, Netherlands-headquartered IKEA, known for its budget offerings. It entered India with a 400,000 square feet store in Hyderabad in 2018.
In August, the retailer started its online operations in Mumbai to launch its multi-channel experience. The company has also announced setting up a small format store in Mumbai and a larger store in Navi Mumbai.

IKEA plans to be in 49 cities by 2030 in India.
---