Outlook 2020: Shared economy is establishing a solid theme for the next decade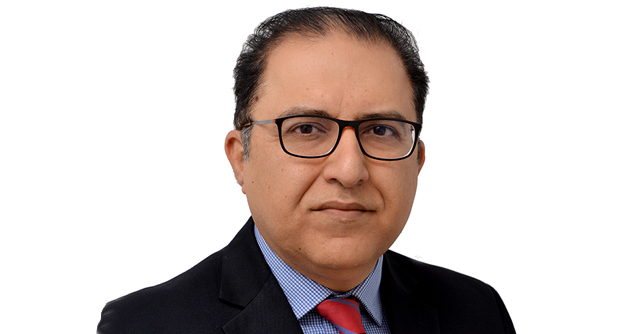 We are in interesting times as the rules on asset ownership are changing rapidly and systematically. Coming from an era where asset ownership was dharma and anything else was looked down on, the world has embraced the opposite today.
When you can experience something at a fraction of the cost, then why pay more to acquire it? Millenials' new way of thinking has helped them maximise their wallet and experiential outcomes.
A consumer today rides a chauffeur-driven car, lives in a serviced apartment, has the latest durables and quality furniture and works at a flexible workspace next to their serviced apartment. This is reality and it is growing across the spectrum. On base economics, every Rs 100 gives at least 10X experiential value. This leads to a more convenient and richer living experience.
So how big is this revolution?

Back in 2013, Brookings had estimated that the global shared economy would attain a value of $335 billion by 2025. The four major sub-sectors, namely co-working, co-living, shared mobility and furniture rental, are valued at more than $150 billion as of today. This provides a clear picture of the unanticipated, exponential growth that the industry has witnessed . It also allows us to believe that the industry, by 2025, will grow multi-fold of what is being projected. The underlying push is expected to come on the back of significant mobile digital penetration that has happened across the globe, and in India, which has been the biggest enabler of the shared economy.
What started as a convenient way of disrupting traditional shared transport, ie taxis (began at the turn of the 20th century), companies like Uber, Ola, Grab and GoJek have made shared mobility a global movement.
The largest segment in shared economy today is shared mobility, with a $105 billion global market, growing at 25% globally and a $631 million market in India itself, growing at 28% annually.
The next wave is likely to be in the self-drive shared mobility space on the back of emerging connected and electric cars, and two wheelers. The segment is also gaining traction as it is considered environmentally responsible. We expect this segment to grow exponentially with numerous new investments in the range of $500 million at least across the shared mobility spectrum. This is also the sector where we have witnessed significant consolidations of smaller players and can expect the same to continue, especially as newer niches are emerging.
From living to work spaces -- from owning to pay as you use
In a rapidly-changing landscape, the next big drivers of shared economy are co-working and co-living. What started as a movement by startups in New York in a converted office hub, is now a $26 billion global market and is rapidly growing. Today, small and large corporations are adopting flexible workspaces substantially via co-working spaces in their plans. Small businesses are rapidly graduating to co-working, thus upgrading to Grade A offices from their erstwhile Grade C and below at similar or lower costs.

The sector has seen about eight players — Awfis, Smartworks, Indiqube, Innovate, Coworks, Wework, Table Space, 91 Springboard — emerge at scale in India alone.
We expect continued financing momentum in 2020 in the co-working space despite headwinds from a failed WeWork IPO earlier this year. Those demonstrating capital efficiency, good utilisations and compliant businesses will continue to attract good investments. Still substantially a metro phenomenon, select players in tier-2 towns are also showing some traction. We expect investment of at least $200 million in this space in India in 2020 alone.

Co-living has also seen good traction and utilisations, even as the segment is a couple of years from a big inflexion, as customised co-living spaces at scale need some time to be ready against existing commercial office space being converted for co-working. The sector has seen investment traction in the student side (Stanza, Oxfordcaps) and select traction (Co-live, Nestaway) in regular co-living. Still substantially a metro phenomenon except student living, the sector is likely to get capital in the range of at least $100-150 million in 2020.
A relatively smaller segment -- furniture and durable rentals segment -- has shown good growth. Along the thesis of renting vs owning, this segment is expected to grow rapidly on the back of product sophistication and financing sophistication. Today, at $20 billion global market (CORT, Furlenco, Rentomojo), the sector is growing at the rate of 13.5% globally. We expect select consolidation and growth capital to flow into this space in 2020 in India, which is relatively nascent (Fabrento, Furlenco, Rentomojo, CityFurnish) and perhaps some startup traction as well in allied segments. The scale spinoffs being significant, the space could get at least up to $ 100 million next year.
Overall, its seems that anywhere between $0.5-$1 billion could flow into the shared economy in 2020 alone, mainly because it's a space that is demonstrating growth, unit economics and capital efficiency -- something that we suspect will be themes for investors in 2020, especially in the backdrop of Unicorn performance in 2019, which penalised lack of profit visibility even at good scale.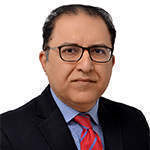 Pankaj Karna
---
Pankaj Karna is the founder and managing director of Maple Capital Advisors. The views in this article are his own.
---