Omidyar leads $5.2 mn extended Series B round in Ratan Tata-backed Axio Biosolutions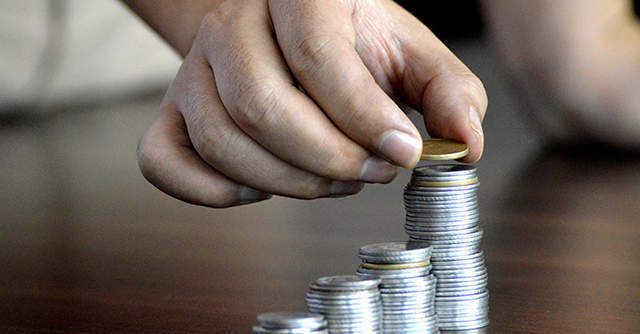 Bengaluru-based wound care products maker Axio Biosolutions has raised $5.2 million in a Series B-1 round of funding led by Omidyar Network India to fuel its global expansion plans.
Returning investors such as UC-RNT Fund -- the joint investment fund between Tata Sons chairman emeritus Ratan Tata and the University of California -- and venture capital investment firms Accel and Chiratae Ventures have participated in this round.
This round takes the total funding raised by Axio Biosolutions till date to about $15 million.

In its last funding round, the startup had raised $7.4 million in a Series B round led by RNT Capital Advisors in January 2018. It had raised Series A funding of $2.1 million from Accel and Chiratae Ventures in 2016.
Axio Biosolutions will use the fresh funds to expand its global footprint, especially in the USA and western Europe, the company said in a statement.
"As the first global wound care brand from India, we have plans to explore new markets and introduce more products in the wound-care and drug-delivery space. With Axiostat receiving USFDA (US Food and Drug Administration) clearance, we are all set to enter the US market this year. Soon, we will launch our products directly to consumers for emergency trauma use," Leo Mavely, founder and CEO, Axio Biosolutions, said.

Founded in 2008 by Mavely, a bioengineer who developed a biopolymer platform-based product for wound care, Axio claims to be the first Indian company to design, develop and commercially launch an emergency haemostat for trauma care.
Its flagship product Axiostat, a USFDA-cleared hemostatic dressing made from Chitosan, a polymer extracted from shellfish, stops moderate to severe bleeding. Its main customer is Indian defence forces where it is used for temporary control of bleeding wounds. It is also used in hospitals for bleeding control during vascular closure procedures.
The company claims to be the category leader today, with over 7,00,000 units shipped. It has received approval in more than 20 countries.

The company launched another product named MaxioCel for the chronic wound-healing (such as diabetic foot ulcers) market about 12 months ago.
"We need innovative, affordable solutions to make healthcare accessible and affordable to all, particularly in countries like India," Badri Pillapakkam, investment partner at Omidyar Network India, said.
According to the company, the global wound-care market is poised to touch $24.8 billion by 2024 from $19.8 billion in 2019.

Omidyar Network India, which invests in early-stage startups, has funded companies in digital identity, education, emerging technologies, financial inclusion, governance and property rights space. Omidyar Network India is part of The Omidyar Group, a diverse collection of companies, organisations and initiatives, supported by philanthropists Pam and Pierre Omidyar, founder of eBay.
---