Acquisitions, focus on non-metros turbocharged growth for edtech startups in FY19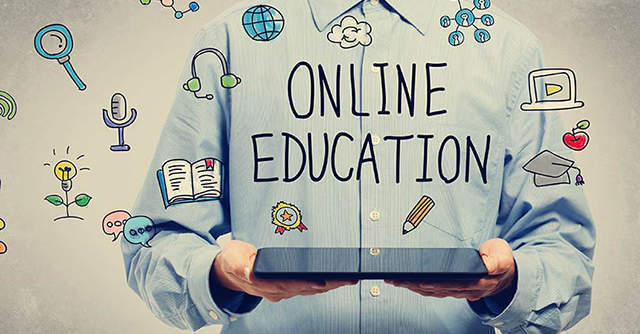 India's top three edtech startups, turbocharged by significant venture capital investments, recorded astronomical growth in the financial year 2018-19. The improved financial war chest helped them outstrip some of their smaller peers by penetrating deeper into non-metro cities while fuelling inorganic growth through acquisitions.
The top three players -- Byju's, Unacademy and Vedantu – together amassed a total of $379 million in venture funding in the last financial year.
Think and Learn-owned Byju's registered a massive 177% jump in revenue in FY19 to Rs 1,306 crore, while Sorting Hat Technologies-held Unacademy's topline, including other income, rose 300% to Rs 21 crore. The latter's revenue from core operations rose 500% to Rs 11.4 crore for the financial year 2018-19. Bengaluru-based online tutoring startup Vedantu Innovations doubled its revenue to Rs 10.4 crore, regulatory filings show.

Byju's, which is the highest funded Indian edtech startup that is also a unicorn, attributes the impressive performance to the growth of registered users from smaller towns and cities in the country. Focusing on India's deeper pockets, the company today claims that 60% of its user base is from Bharat cities.
Both Unacademy and Vedantu have added more exam courses on their platforms, expanded their tutor base, unveiled new subscription plans and formed many partnerships to enhance their content production.
Meanwhile, acquisitions played a crucial role in their growth, enabling them to improve product offerings. In FY19, Unacademy acquired Jaipur-based online education portal WiFiStudy, which added 4.5 million subscribers, mostly from non-metro cities, to its user base.

All three are aggressively marketing their products in the global markets.
Byju's has so far acquired four companies in the education space -- communication learning platform Zeus Education, class 8-12 learning platform Vidyartha, math learning platform Math Adventures Learning Solutions and US-based Osmo for $120 million, as per VCCEdge data.
Vedantu has not gone for lateral acquisitions till date. However, the company has plans to scale its operations, it said in a regulatory filing, without providing further clarity. "The economy is in an upward trend and the market is witnessing healthy growth in each line of business the company is engaged in. Hence, the management is happy to state that the outlook is positive," it said.

To be fair, Byju's is significantly larger in terms of scale and offerings compared to Unacademy and Vedantu.
Naspers-backed Byju's began in 2011 as a coaching platform for competitive entrance exams and for students studying between classes 6 and 12. In 2018, it launched content for students from classes 4 to 5, which helped the firm accelerate growth. It then targeted students in the class 1-3 segment with another app last year, which essentially completed its learning offerings from classes 1-12.
Byju's is also planning to launch an online tutoring service to further accelerate growth. The company has a target to double its revenue to Rs 3,000 crore in FY20. It has over 42 million registered users and 3 million paid subscribers.

Unacademy and Vedantu have around 12-13 million registered users, lower by a third, compared to Byju's.
Vedantu offers CBSE (Central Board of Secondary Education) and ICSE (Indian Certificate of Secondary Education) courses in maths, physics, chemistry and biology to class 6-12 students. It also provides engineering and medical college entrance exam preparatory courses. It offers individual and group classes, and follows a freemium model.
Started as a YouTube channel, Unacademy operates on a freemium model and offers courses for competitive entrance exams through its learning and educator apps.

Financial metrics
Despite the revenue push, all three startups suffered losses to some extent. At a consolidated level, Byju's narrowed losses to Rs 8.8 crore in FY19 from Rs 37 crore in the previous year. However, on a standalone level, the company posted a net profit of Rs 20 crore.
Unacademy's FY19 losses widened to Rs 90 crore from Rs 24 crore in the previous year, while Vedantu too posted higher losses at Rs 27 crore from Rs 19 crore a year ago.

Staff costs, which is an important metric for edtech startups as they employ instructors, rose for all the three companies. The growth in the salary expenses was largest for Unacademy at 286%, followed by Byju's at 157% and Vedantu at 38%.
Interestingly, the companies also reported a hike in other related costs such as travel reimbursements and accommodation expenses to instructors.
While Byju's spent a massive Rs 451 crore on advertising, up more than two times compared to the previous year, Vedantu's advertising costs rose 50% to Rs 4 crore. Unacademy did not disclose such costs in its regulatory filings. However, the company's other expenses, which usually includes such costs, rose four times to Rs 68 crore in FY19.
---