In Brief: MeitY fails to notify online content rules; Instagram DMs go web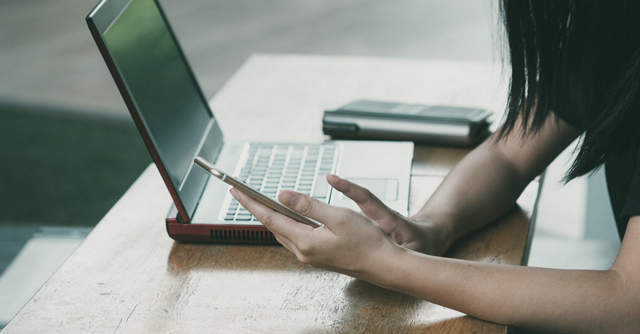 The Ministry of Electronics and Information Technology (MeitY) is likely to notify the Information Technology Intermediaries Guidelines (Amendment) Rules by the last week of January after having failed to do so by the 15th of the month, according to an Economic Times report citing sources. The new guidelines will be issued before the next hearing at the Supreme Court. The hearing will look into the legal liabilities of social media platforms on the nature of the content they host.
Related: Indian, foreign firms at odds over govt move to regulate internet content
The Information Technology Intermediaries Guidelines (Amendment) Rules released in December 2018 had said companies would be given 24 hours to remove unlawful content on their platforms.

Also read: India tops the list of govts that seek to censor online content
Instagram starts bringing DMs to the web
Facebook-owned Instagram has rolled out its direct messaging (DM) feature for web-based users. "DMs, but make them desktop. We're currently testing Direct messaging on the web, so you can read and reply to your messages from wherever you are," the company said on its Twitter handle. The development comes six years after the feature was first introduced on the app.
Govt launches award to laud breakthrough startups in cyber security

MeitY, in partnership with DSCI (Data Security Council of India) has launched what it terms as 'Cyber Security Grand Challenge' to provide boost innovation in the country's cybersecurity start-up ecosystem. The challenge, which has started inviting registrations, will be a nine-month-long programme. It will involve multiple stages surrounding solutions in areas of areas microservices, IoT(Internet of Things), biometrics, hardware security amongst other technologies, according to a notification on MeitY's official website.
Tinder, OkCupid, others share user data with dozens of firms: study
Popular Android applications like Tinder, OkCupid and Grindr have been found to share users' personal information within a network of digital advertisers and global technology companies, according to a study released by NCC (Norwegian Consumer Council) on Tuesday. As part of an ongoing collaboration with the digital consumer rights team at NCC, mnemonic researchers carried out an in-depth investigation into how mobile applications share data with third parties for advertising purposes. The analysis covered a selection of 10 popular mobile applications on the Android platform. The only way for many users to protect their information is for them to have never installed the apps at all, the study added.
E-Sports platform Gamerji raises $400,000 from La Gajjar group
Ahmedabad-based Fantasy Games, parent operator of e-sports tournament platform Gamerji has raised $400,000 from Ahmedabad-based investment group La Gajjar to build on the platform's technology, increase operations and also to expand its user base, it said in a statement Thursday. Gamerji allows gamers to compete, communicate, share content and win cash prizes by conducting more than 18 tournaments every day. It presently conducts tournaments for in-demand games such as PUBG, Clash Royale and Call of Duty. Started in 2019 by co-founders Soham Thacker and Varun Gajjar, Gamerji currently has over 120,000 gamers on its platform.
Milkbasket turns profitable in Gurugram

Micro-daily delivery service startup Milkbasket has achieved profitability in Gurugram, its largest customer base which contributes about 50% of its monthly sales. Milkbasket caters to the grocery needs of about 150,000 households daily in Gurugram, Noida, Delhi and Bangalore. It delivers about 75,000 orders every day before 7 am. The company has a fulfilment rate of 99.6% and has a daily revenue of over Rs 1 crore, it said in a statement on Thursday. Founded in 2015 by Anant Goel, Ashish Goel, Anurag Jain, and Yatish Talvadia, Milkbasket has raised $28.2 million from Mayfield India, Beenext, Kalaari Capital, Unilever Ventures, Lenovo Capital, Blume Ventures and Innoven Capital.
---