Sequoia, Matrix back stealth-mode smart parking solutions startup Park+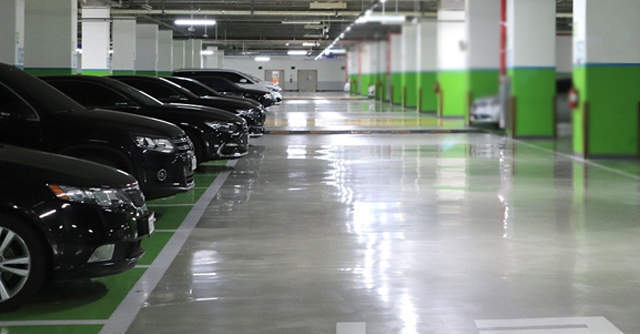 Smart parking solutions startup Park+, founded by former Paytm vice president Amit Lakhotia, has raised $11 million in a funding round co-led by Sequoia India and Matrix Partners India. The stage of investment was unspecified.
Angel investors, including MakeMyTrip founders Deep Kalra and Rajesh Magow, BookMyShow co-founder Ashish Hemrajani, Cred founder Kunal Shah, and Snapdeal founders Kunal Bahl and Rohit Bansal, participated in the round.
Currently under development, Park+ aims to digitise parking. It is a mobile app-based platform that offers a smart parking automated system as well as a cloud-based security solution for daily commuters, corporates and commercial establishments. The solution helps customers and establishments with parking discovery, booking, payment and tracking capabilities.

"Global studies show that drivers spend anywhere between 10 and 15 minutes every trip locating parking spots -- that creates stress and wastes both time and fuel. The issue is worse in larger Indian cities, which are incredibly congested and difficult to navigate. With technology, we are looking to solve the problem faced by drivers and commuters on a daily basis," Lakhotia said in a statement.
Lakhotia, also an angel investor, has led the digital payments arm for Paytm, and worked with MakeMyTrip and Tokopedia in the past. Interestingly, he is an investor in Parkwheels, a startup that offers a similar solution, and put in funds in the company's Rs 1.2 crore funding round in September 2018.
"It is well known that parking is a big problem in most Indian cities. We are privileged to partner with Amit Lakhotia and our co-investors Sequoia India in helping solve this problem at scale," Avnish Bajaj, founder and managing director, Matrix India, said.

Apart from Park+ and Parkwheels, only a handful of other companies in the domain have raised venture capital funds in the past few years.
In September 2017, Get My Parking secured $3 million in its Series A funding round. The startup operates an app that provides real-time updates of parking information to commuters, enterprises and public administration firms. Last April, the startup acquired Bengaluru-based parking subscription firm Constapark.
In October 2017, Kolkata-based parking solutions app Peazy raised a pre-seed investment of $117,000 (Rs 76 lakh then) from Dutch accelerator Rockstart.

Bengaluru-based Pristech Technologies, which runs parking solutions app PParkE, had secured seed funding from Singapore-based early-stage investment firm SB Ventures in January 2017.
---