In Brief: Uniphore rolls out intelligent digital assistant; SJM wants foreign-run social media cos under tax net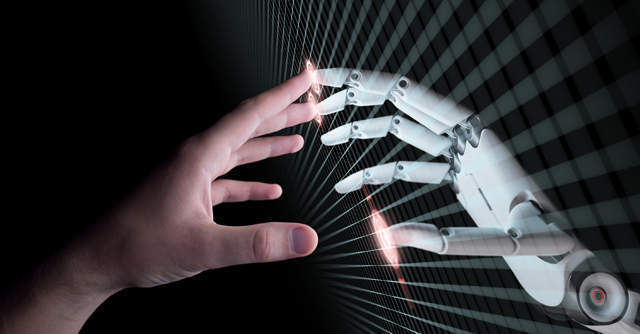 Artificial intelligence startup Uniphore Software Systems has announced the expansion of its solutions by rolling out Akeira 2.0, an intelligent conversational digital assistant. It helps automate conversations and reduce the cost of customer service for enterprises, while providing a better customer experience, the Palo Alto, California-based company said in a statement. "Customers have high expectations for any interactions with customer service agents, both real and virtual... (Akeira) steps up the features and functionality of intelligent virtual assistants and makes them easier to set up, more cost-effective to manage and ultimately smarter in the way they respond," Samith Ramachandran, senior vice president of product engineering at Uniphore, said.
Last year in August, Uniphore bagged $51 million in a Series C funding round led by March Capital Partners. The round also saw participation from Chiratae Ventures, Sistema Asia, CXO Fund, ITP, Iron Pillar and the Patni Family Office.
Also Read: With $51 mn under its belt, Uniphore sets sights on testing the limits of AI
Foreign-run social media cos, ecomm firms must come under tax net to meet revenue shortfall: SJM

The SJM (Swadeshi Jagran Manch) has recommended that the Centre bring foreign-run social media giants, ecommerce companies, giant foreign software companies and large taxi and travel aggregators under the tax net in the upcoming budget to meet its revenue shortfall, The Economic Times reported. SJM had sent its recommendation to the finance ministry expressing concern over the revenue and direct tax shortfalls and the GSTN (goods and services tax network) inefficiencies, the report said. "Yes, we have made some suggestions to the finance ministry for the upcoming budget and on the economy. We are concerned about the projected shortfalls in revenue from GST and direct taxes. (The) CBDT (Central Board of Direct Taxes) projections of a shortfall by Rs 1.4 lakh crore in direct taxes is again worrisome. The natural victims of these shortfalls in revenue are social sectors like education, health, drinking water, child and women development, besides infrastructure development," Ashwani Mahajan, the national co-convenor of SJM, told the financial newspaper.
Firms using blockchain smart contracts to up overall data quality by 50%: Gartner
Organisation using blockchain smart contracts will increase overall data quality by 50%, but will reduce data availability by 30%, according to UK-based research and analytics firm Gartner. A smart contract is an agreement between two people in the form of computer code. They run on blockchain, so they are stored on a public database and cannot be changed. "When an organisation adopts blockchain smart contracts — whether externally imposed or voluntarily adopted — they benefit from the associated increase in data quality, which will increase by 50% by 2023," Lydia Clougherty Jones, senior research director at Gartner, said.
Justice Srikrishna says new changes in data bill can be challenged in court
New provisions in the Personal Data Protection Bill, 2019, which looks to allow wide exemptions to government agencies, may be challenged in court, the Economic Times reported. The proposed law could be deemed constitutionally invalid if it does not adhere to the Supreme Court's 2017 judgment on the right to privacy, said justice BN Srikrishna, who led the committee that drafted the bill. The former supreme court judge said that he had written to the parliamentary committee highlighting concerns about the changes proposed by the government, adding that inclusion of non-personal data in the bill was dangerous. In December last year, the government said that it would give companies up to two years to be fully compliant with the proposals in the bill after it becomes a law.

Also Read: Personal Data Protection Bill 2019: Verified social media accounts and other proposed measures
---