Instamojo buys Times Internet-backed GetMeAShop to boost non-payment services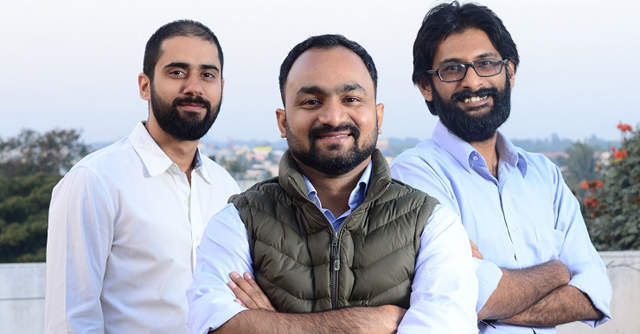 Instamojo Technologies, the Bengaluru based payments, commerce and small business lending platform, has acquired GetMeAShop to strengthen its non-payment business verticals. The cash and stock transaction, valued at $5 million, also saw GMAS owner Times Internet invest in Instamojo and hold a board seat at the company.
Update: As part of the transaction, Times Internet invested $0.9 million in Instamojo. The latter issued 9,124 preference shares to Times Internet for the acquisition and another 4,435 preference shares as part of the capital infusion, both at a price of Rs 15,771.6 a share, the company's latest regulatory filings showed.
GetMeAShop is a digital commerce enabler for MSMEs (medium and small enterprises). With the acquisition, Bengaluru-based Instamojo Technologies expects to double its revenues from non-payment business verticals, including SaaS for commerce and lending to 40% over the next three years, the company said in a statement.

"At Instamojo we had the basic infrastructure for MSMEs to go digital. The GMAS (GetMeAShop) platform will be introduced in a freemium model for our customers who want to move up and start selling on the platform," Sampad Swain, co-founder of Instamojo told TechCircle.
Times Internet, an arm of media and publishing conglomerate Times Group, had acquired Gurugram based GetMeAShop in 2015 for an undisclosed sum, according to multiple media reports.
Founded in 2012 by Sampad Swain, Akash Gehani and Aditya Sengupta, Instamojo had last raised a $7 million Series B round in January 2019. Investors in the round included Tokyo-based payments firm AnyPay and Gunosy Capital, the investment arm of Japanese news curation app Gunosy, among others.

Following the acquisition, Instamojo will now provide merchants with analytics, CRM (customer relationship management), marketing tools and other value added services in addition to a website builder, Swain said. The company will integrate the product this quarter and subsequently launch it on its platform.
As per a valuation report, Instamojo's compulsory convertible preference shares (CCPS) are valued at Rs 15,696 per share, taking total CCPS valuation to nearly $10 million (Rs 73.5 crore at current exchange rates).
"With a common mission to enable MSMEs, it is a partnership which will give us distribution specific to the target segment we have been going after for all these years. And with our full-stack SaaS offering for MSMEs with web/ commerce builder, CRM and analytics built-in we augment the existing offerings of Instamojo perfectly," Pushkal Srivastava, CEO of GetMeAShop, said.

Instamojo competes with Tiger Global Management backed Razorpay and Naspers backed payments company PayU in the MSME payment space. On the lending side, it competes with well funded players such as Lendingkart and CapitalFloat.
This article has been updated to reflect new information on Times Internet's investment in Instamojo.
---