In Brief: Tata Cliq revs up competition; Pegasystems launches new app development platform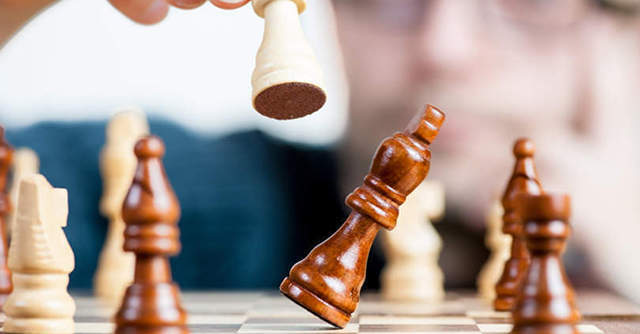 In an effort to up its game in the competitive e-commerce market, Tata Cliq has become a direct seller, The Economic Times reports citing sources. This development will convert the online marketplace into an entity which will become a seller holding inventory.
Tata Cliq has raised about $44 million from its promoters, Tata Industries. The salt-to-telecom conglomerate's online retail arm has a tough battle to fight, given Walmart-owned Flipkart and Amazon's dominance in India.
Read: Amazon India, Future Retail announce omni-channel integration plans
Tata Technologies partners with PTC for manufacturing industry solutions

Engineering services provider Tata Technologies has teamed up with software solutions provider PTC to offer smart manufacturing and digital transformation solutions to the manufacturing industry. With its domain knowledge in product engineering, Tata Technologies will support the entire suite of PTC solutions, including the ThingWorx, Vuforia, Windchill, Creo, and Servigistics solutions, a statement said.
Pegasystems launches new low-code application platform, Pega Express
Artificial intelligence-powered cloud software provider Pegasystems has launched a new low-code application development platform called Pega Express. This would allow enterprises to quickly build and evolve apps to meet their customer and employee needs and drive digital transformation on a global scale, a company statement said. This platform guides users step by step to design and deploy MLPs (minimum lovable products) and evolve them into the future, the statement added.
Women entrepreneurship-focused startup incubator launches new programme
WE Hub, a Telangana state-promoted incubator to promote women entrepreneurship, has opened applications for its second cohort. Shortlisted startups will receive access to industrial visits and international market support through the incubator's partnerships with various corporates and organisations, a press release said on Thursday. The first cohort, in which 26 startups were picked out of 265 applications, graduated last year, securing funds, grants and tieups, the release added.
NPCI appoints new chief risk officer K Viswanath

The National Payments Corporation of India (NPCI) has appointed K Viswanath as its chief risk officer, as per multiple media reports. As the chief risk officer, he would be in charge of formulating and deploying risk governance as well as information security strategies for the organisation to ensure smooth payment transactions in the ecosystem, the reports added.
---