Last month, India's nascent electric vehicle (EV) market received another big push when Seattle headquartered ecommerce giant Amazon said it would add up to 10,000 EVs to its delivery fleet in the country by 2025. Earlier, in April last year, homegrown ride hailing unicorn Ola launched Mission Electric with a target to have 10,000-odd EVs, mostly three-wheelers, in its service in 12 months.
The EV market in India at present can at best be described as nascent. But demand is growing. In the financial year 2018-2019, the country saw the sale of 750,000 EVs, mostly in the two-wheeler and three-wheeler category, according to a report by Fortune Business Insights.
Even the government has gotten behind the EV mission. In Budget 2019, in a bid to boost EV consumption, it made available a tax incentive of Rs 1.5 lakh on the interest paid on loans taken to purchase electric vehicles (EVs), making them more affordable.
Not just the government, old economy carmakers have also started to jump on to the EV bandwagon in anticipation of growing demand. The recently concluded Auto Expo 2020, the annual automobile sector jamboree organised by industry lobbies ACMA, CII and SIAM, saw nearly every major automaker, and several smaller ones, debut their latest EVs both in the two-wheeler and four-wheeler categories.
Here are some of the highlights in EV launches:
Hero Electric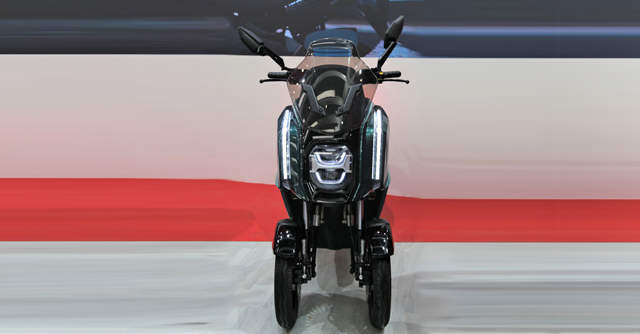 Delhi-based Hero Electric Vehicles, part of the Naveen Munjal-led Hero Eco Group, rolled out a new high-speed motorcycle and a trike in new product launches. The company showcased Hero Electric Trike AE - 3, a three-wheeled scooter that comes with a self-standing gyroscopic stability feature with auto balance park switch. The vehicle can produce a range of 100 kilometers per charge and delivers a speed of 80 kilometers an hour in a full charge of five hours. Powered by a 5500W motor, it is equipped with Li 48V/4kWh battery. The company also announced a couple more two-wheeler EVs and is betting big for 2020.
Kabira Mobility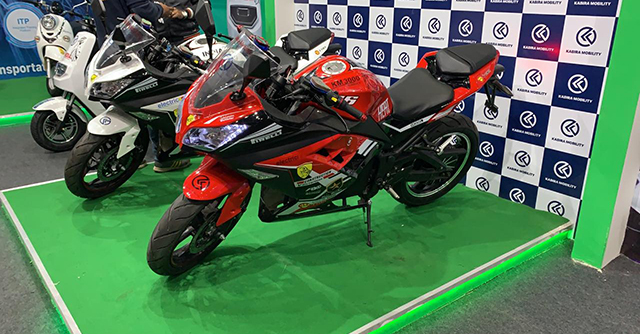 Hubli, Karnataka based Kabira Mobility introduced a range of five e-scooters and two electric motorcycles. The company forayed in the EV market with various slow speed, fast speed as well as IoT-enabled models. The e-vehicles range that the company introduced included Kollegio, Kollegio Neo, Kollegio Plus, Intercity, Intercity Neo and KM 3000. The company has two manufacturing units in Goa and Karnataka with a total manufacturing capacity of 500,00 electric scooters a month. They are also looking to set up another advanced facility to increase total installed capacity to 125000 e-scooters per month. The vehicles have a range of 80 kilometer per charge to 140 kilometer per charge.
Maruti Suzuki
The New Delhi-based carmaker introduced its first electric offering, an SUV model, Concept Futuro-e this week. The automobile giant is aiming to sell one million green cars in the next few years under its Mission Green Million initiative as it looks to push ahead in the environment-friendly mobility business. The company has already sold a million green vehicles in India under the CNG and smart hybrid categories since introducing them in 2010 and 2015 respectively.
Mahindra Electric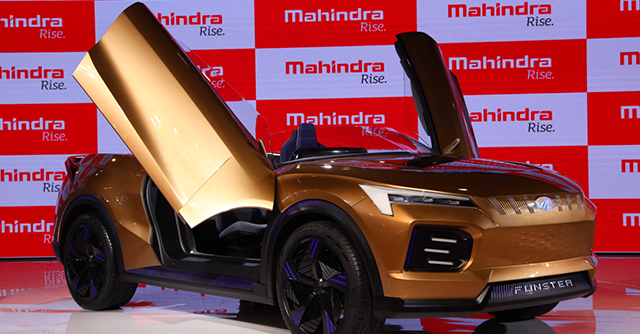 Mahindra Electric showcased a range of mobility solutions from vehicles to EV platforms to connected mobility solutions.
"The products displayed at the 2020 Auto Expo clearly demonstrate Mahindra's commitment to develop and manufacture EV technology in India. They also showcase our strength across a range of EV platforms in both the mass and personal mobility segments. The design ready MESMA 350volt powertrain will be made in India for the world." Mahesh Babu, CEO, Mahindra Electric.
The company introduced Funster, a concept sports electric vehicle. With its dual electric motors and full-time AWD (All Wheel Drive) system, the car offers output of 230 kW with a top speed of 200 kmph, clocking 0 to 100 kmph in just 5 seconds. Funster is equipped with a 59.1 kWh battery pack, enabling an impressive range of 520 kms on a single charge. The company also unveiled ATOM, eXUV300, eKUV100, Mahindra Treo, Mahindra Treo Zor, e-Alfa Mini and among others.
Tata Motors
Tata Motors also launched a number of vehicles at the Auto Expo with a heavy focus on electric vehicles. It launched Tata Gravitas and Nexon EV. Nexon EV is its first private sector electric car and is priced at a starting price of Rs 13.99 lakh (ex-showroom). The electric hatchback claims to offer upto 312 kms of battery range on a single charge. Tata Motors also showcased the electric version of its premium hatchback, the Altroz. The EV looks similar to the standard Altroz but for some minor tweaks. The launch date of Altroz is not revealed by Tata for now.
Kia Motors
The Korean carmaker also showcased its EV product called Kia e-Soul. It is the first electric car from the company that is expected to launch in India. The car was earlier showcased at the 2019 Los Angeles Motor Show. The company claims it to be a more premium long-range version, with a 64kWh battery pack with a driving range of 452 km. The battery pack can be charged up to 80% using a 100 kW DC fast charger in 42 minutes. The Kia e-Soul is capable of accelerating from 0-100 km/h in just 7.6 seconds.
Among other large players, Chinese state-owned automaker SAIC Motors, which sells in the Indian market through subsidiary MG Motors India, said the company would launch a combination of EVs and connected cars in a single platform.
While carmakers are still getting acquainted, in a manner of speaking, with EV, two-wheeler makers have been faster off the ground. Two-wheeler maker Ultraviolette, which is backed by the TVS Group, and Hero Motor-backed Ather Energy are also revving up the Indian EV market. Pune-headquartered two-wheeler giant Bajaj Auto recently made a big move when it launched its iconic Chetak scooter brand as an EV.
Manufacturers aren't restricting themselves to passenger vehicles. Companies such as Olectra Greentech, Sehgal Elmoto, Force Motors and Tata Motors also have commercial vehicles lined up for an EV future.
The global EV market is projected to grow to 24.6 million units by 2026, representing a compounded annual growth rate of 32% from the 2.5 million units sold in 2018, according to the Fortune Business Insights report.
Not surprisingly, the EV market has also seen a whole host of startups get into the fray, in terms of manufacturing vehicles and developing infrastructure solutions such as charging platforms. For instance, Charjet, a Hyderabad-based charging platform provider for EVs, says they aim to have 2,000 charging points across India by the end of 2020.
In November 2019, New Delhi-based electric vehicle focussed startup EVI Technologies raised funding from Gurugram-based automotive electronics component manufacturer Tessellate Tech Ventures, the investing arm of Napino Auto & Electronics.
A month prior to that, Ratan Tata, the chairman-emeritus of Tata Sons invested in Pune-based electric vehicle startup Tork Motors. Tata also helped Ola Electric Mobility raise funds last year.
---