Sequoia Surge leads seed round in construction services platform Brick&Bolt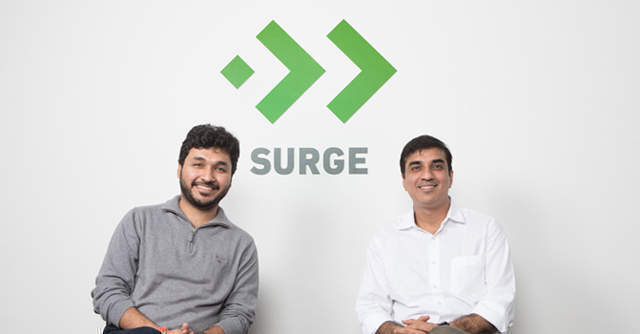 Brick&Bolt, a marketplace for end-to-end construction services, has raised $1.5 million in a seed round led by Sequoia Capital India's accelerator programme Surge, a top company official told TechCircle.
Angel investors in the round included Livspace founders Anuj Srivastava and Ramakant Sharma; Aakash Goel, partner at Trifecta Capital; Meghna Agarwal, co-founder of Indiqube; and Navin Dhanuka of Piramal Fund Management, Brick&Bolt founder Jayesh Rajpurohit said.
Bengaluru-based Brick&Bolt was part of Surge's second cohort. It wants to tap into India's construction sector, which according to Rajpurohit, is expected to touch $640 billion industry in 2022.

The platform uses technology to solve pain points in the home and commercial construction sector. The platform helps users find contractors, check quality and price escalation and also tends to project delays.
According to the company, its AI-based engine predicts work schedules and manages the quality and progress of on-going projects using computer vision. It has some 260 projects in Bengaluru with a roster of 250 curated contractors. On its website, the company claims to have completed over 200 projects so far.
Brick&Bolt will use the capital to enhance its core technology platform, grow its team and expand the business to tier-1 and tier-2 cities across India.

"Between now and 2035, 17 of the 20 fastest-growing cities in the world will be in India. Through Brick&Bolt, we want to provide a platform that combines technology with transparent processes, making the construction industry organised, accessible and seamless for both residential and commercial users," Rajpurohit said.
The company was founded in January 2018 by Rajpurohit and his brother Arpit. Rajpurohit is a graduate of IIT, where he studied civil engineering and later worked with companies such as Ariba and Bwin. Arpit, on the other hand, has worked at companies such as Amazon and Ola.
Brick$Bolt has begun supply-chain operations of construction materials for its existing sites and expects to enter the commercial construction (B2B) market in the next few months.

---