Titan buys smartwatch brand Hug, unveils new device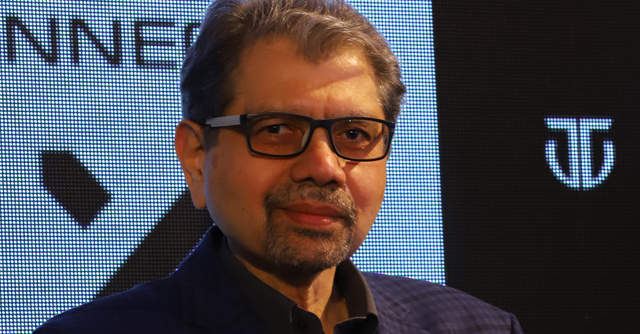 Omnichannel retailer Titan Company's watches and wearables business has acquired Hyderabad-based smartwatch maker HUG Innovations in a bid to boost its consumer platform and benefit from Hug's patented technologies in the wearables space.
Financial details of the deal were not disclosed.
"HUG Innovations's 23-member team will form the Hyderabad Development Centre (HDC) and help with the right expertise in hardware, firmware, software and cloud technology," a statement from Titan said on Tuesday.

HUG Innovations, under the brand name Hug, manufactures products such as gesture control smartwatches with features including making/attending calls, tracking physical activity and nutrition, playing music, finding connected devices, monitoring heart rate and detecting fatigue.
Founded in 2014 by Raj Neravati, the company has an office in the United States as well. It last raised a capital of $5 million in a Series A round in 2017.
Post the acquisition, founder and CEO of HUG Innovations Neravati has been appointed the assistant vice president and head of technology for Titan's wearables business.
New smartwatch launch

Bengaluru-headquartered Titan Company also announced the launch of Titan Connected X, a full-touch smartwatch that will be available from March.
Available in three variants, the device's features include a 1.2 inch full colour touchscreen with analogue hands, activity tracking, heart rate monitoring, phone finding, camera control with a hands-free selfie-capturing option, sleep tracking, calendar alerts, customisable watch faces and music playing.
"With the launch of our latest product Titan Connected X and the creation of the Hyderabad Development Centre, we have strengthened our play in the wearables journey," S Ravi Kant, CEO of the watches and wearables business at Titan Company, said.

Titan began its wearable journey with Juxt in 2016 and has since scaled up its presence with a total of 12 wearables.
Read: Where India stands as a wearables market
Titan Company, a joint venture between the Tamil Nadu Industrial Development Corporation (TIDCO) and Tata Group, commenced operations in 1987, under the name Titan Watches.

In 1994, Titan diversified into the jewellery business with brands including Tanishq and subsequently into the eyewear sector with Titan Eyeplus. It entered the fragrances segment with SKINN in 2013 and sarees with Taneira in 2019.
Apart from Titan, prominent players in India's wearables space include GOQii, while companies such as Maven Systems offer to build wearable devices from scratch for enterprises. In 2019, Singapore-based KaHa, which provides an Internet of Things (IoT) platform for brands to launch smart wearable products, raised $6.2 million.
Read: Fitness brand GOQii widens losses in FY19 on higher R&D, promotional spends

The subcontinent is the third-largest wearables market in the world after China and the United States, as per a report from market intelligence firm IDC published in September last year.
In terms of global market share, Apple's wearable business leads the pack with its AirPod, Apple Watch and Beats by Dr. Dre headphones.
In terms of global shipments of smartwatches in the third quarter of 2019, Apple Watch stands at number one, followed by Samsung and Google's latest buy Fitbit.

Apple Watch outsold the entire Swiss watch industry by a considerable margin in 2019, according to a report from market research firm Strategy Analytics, released earlier this month. Apple Watch shipped 31 million units worldwide in 2019, compared to 21 million for all Swiss watch brands combined. Swiss companies, like Swatch, are losing the smartwatch war, the report said.
---