Transerve partners with SoftTech to serve the infrastructure sector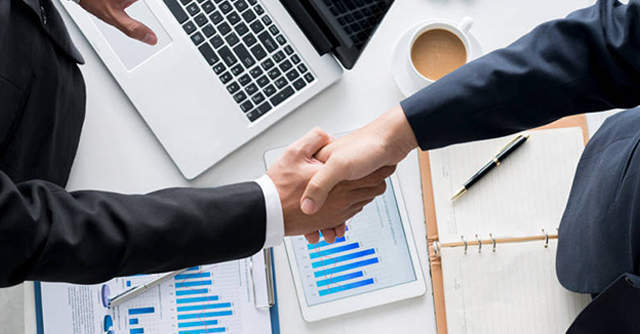 Civic technology firm Transerve Technologies and Pune-based information technology solutions provider SoftTech Engineers have signed an MoU (memorandum of understanding) to build products that can help improve urban infrastructure.
Under the agreement, Panaji-based Transerve will provide and integrate its geospatial platform TOS (Transerve Online Stack) with SoftTech's flagship products to leverage location data across web and mobile environments to provide value-added services to SoftTech's existing and new clientele globally. The products are targeted at both government and non-government agencies.
"We at Transerve see great potential in development in the infrastructure sector by strategically using spatial technology as a key differentiator," Ashish Raj, Chief Operating Officer, Transerve Technologies said in a statement.

Geospatial technology focuses on the geographical, temporal, and spatial context of data. Common tools in the field include GIS (geographic information systems), RS (remote sensing), GPS (global positioning system) among others. This technology helps urban planners predict the feasibility of a project and its potential effects on the environment.
The geospatial market in India is projected to reach Rs 11,306 crore in 2021, according to an Indian Geospatial Economy Report. The current infrastructure and urban development application areas together represent around 36 % of the market valued at about Rs 4000 crore.
Major growth drivers for the geospatial market in India are large scale government investments in physical infrastructure projects such as Bharat Mala, Sagar mala; e-governance and digital economy initiatives and integrated programmes on urban and rural development initiatives like smart cities.

According to a report by CIIE.CO, VillageCapital and Omidyar Network India, around 450-475 civic tech startups in India today are trying new ways to solve civic challenges.
Transerve Technology was seed-funded by IIM Ahmedabad in its nascent stage. Today, the company has Omidyar Network and Tara India Fund as its social impact early-stage investors. It claims its flagship product CityOSTM system solves a variety of pressing socio-urban issues, enabling smart-governance.
SoftTech Engineers caters to the architecture, engineering, and construction verticals. It specialises in developing the products for e-governance and construction of enterprise resource planning products for smart city projects, municipal corporations, urban local bodies, development authorities and work organisations.

---