InBrief: Amazon to launch food delivery service in India, Taboola unveils new office in Gurugram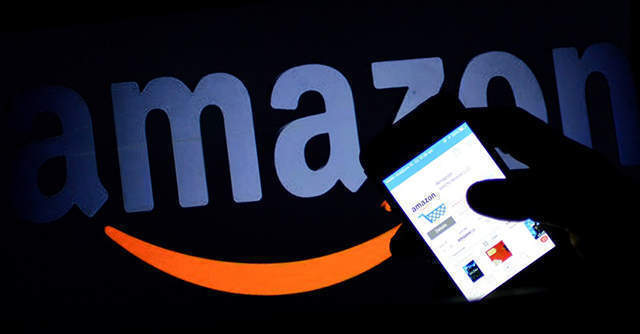 Retail giant Amazon is all set to launch its food delivery business in India, The Techcrunch reported. The service, expected to begin next month, will be offered as part of Amazon's Prime Now or Amazon Fresh platform. The company has been testing its food delivery service with select restaurant partners in Bangalore, the report revealed. Amazon will primarily compete with heavily funded players Zomato and Swiggy in this segment.
Read: Amazon food delivery launch gathers steam with promise of lower restaurant commissions: Report
Taboola opens new office in Gurugram
New York-headquartered content discovery platform Taboola has unveiled its new office at Cybercity in Gurugram. Spread over 13,297 square feet, the new facility can accommodate over 100 employees. It will house sales and marketing, customer support, and management technology executives among other roles and functions, Taboola said in a statement. With the new expansion, Taboola now has over 1,400 employees across 18 cities worldwide. It will also strengthen its partnerships with marketers, agencies, and publishers in India, the statement added. Taboola has offices in New Delhi, Mexico City, São Paulo and Los Angeles among others.
HCL completes first year of digital workplace services at Kone

Noida based information technology (IT) services company HCL Technologies announced the completion of its first year of delivering digital workplace services to Finland-based Kone Corporation. Over the period of the last 12 months, HCL has completed the transition of services as part of the companies' global collaboration. Kone's CIO Antti Koskelin said the company is driving business-aligned IT built on the core fundamentals of scalability, agility and time to market, with the help of several services offered by HCL.
Read: HCL Technologies to open a global delivery centre in Sri Lanka
Most enterprises believe cloud services is the foundation for digital transformation: Frost & Sullivan and VMware
Over 70% of enterprises are using cloud services as they believe that cloud is a critical foundation for digital transformation, according to a joint study by software company VMware and global research firm Frost & Sullivan. As part of the Hybrid Cloud Maturity Index (HCMI) 2019 assessment of enterprises, the study surveyed over 300 enterprises on the basis of their competence and capability in hybrid cloud adoption against a set of technology and strategic excellence criteria. It found that 60% of the enterprises use cloud services but do not have strategic objectives aligned with cloud migration. Among the surveyed enterprises in India, only 24% firms currently have well-defined strategic objectives aligned to migrating applications to the cloud (such as SaaS, IaaS, and PaaS). The cloud transformation ranks amongst the top three priorities for CIOs in India, the study added.

Read: Startups can leverage the hybrid cloud to usher in development and inclusive growth
About 86% of APAC millennials prefer buying online instead of buying it from store
A majority of millennials (86%) in the Asia-Pacific (APAC) region go to stores and leave without a purchase only to end up buying the item online, according to a study by Zebra Technologies Corporation, a global leader in barcode printing and RTLS technology. Shoppers indicate out-of-stock items as the top reason for leaving without a purchase. The study found that around 63% of shoppers believe that associates using handheld computers with built-in scanners can improve the shopping experience. Zebra also rolled out a few products, which include EC30, a mobile device to bring efficiency and accuracy to core everyday tasks; ZQ120, a value-priced mobile receipt, and label printer; DS4608-SR, a general-purpose scanner suitable for use on items of all sizes, to elevate the shopper experience.
---