Q4 drives up 2019 fintech investments to $3.8 bn in India: KPMG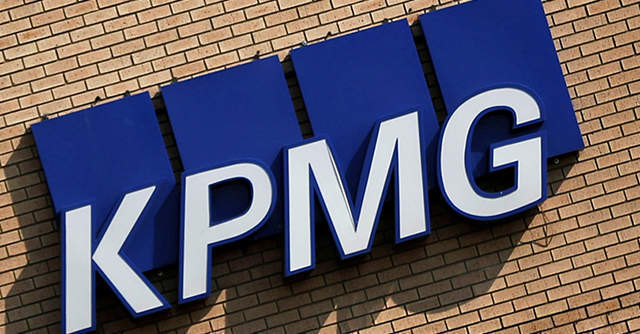 Indian fintech companies raised its highest ever yearly total of $3.8 billion, largely driven by fourth quarter's $2.3 billion-worth fintech investments in the country last year, accounting services company KPMG said in its bi-annual analysis of global investment trends in the sector.
Paytm raised $1.7 billion from venture capital firms in November during the same quarter.
The payments business continued to be "the hottest areas" of the fintech market in the subcontinent, the report titled 'Pulse of Fintech H2 2019', said on Thursday.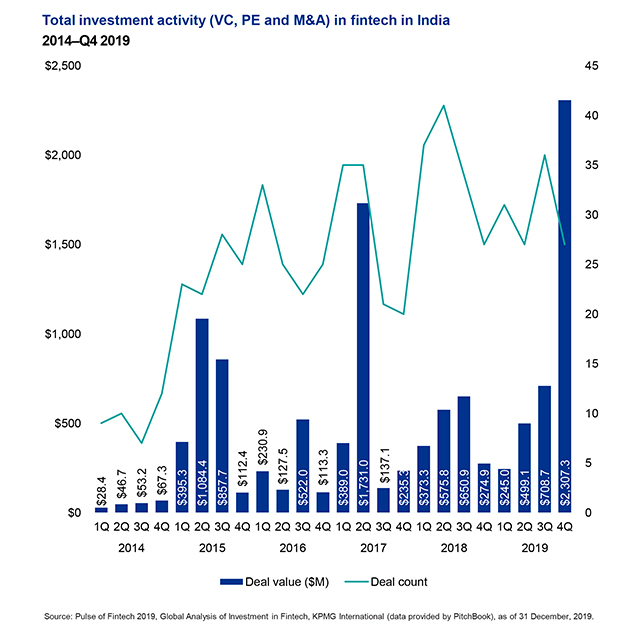 Insurance was another active sub-sector, with PolicyBazaar and Acko General Insurance raising $152 million and $65 million respectively, the report said.
"Fintech is expected to remain hot for the foreseeable future given the country's large unbanked and underbanked population," the report said.

India led the pack in the Asia Pacific region, followed by Australia and South Korea in terms of the total investments made in financial technology companies.
Read: Fintech investments in India doubled in 2019: Accenture
"Digital banking will likely continue to be a very hot area of investment in the Asia Pacific region in 2020, given that additional jurisdictions have shown intent to follow in the footsteps of Hong Kong (Special Administrative Region), Australia and Singapore in terms of issuing digital banking licenses," the report further said on trends to watch out for in the Asia Pacific region.

KPMG cited the data from private equity research platform Pitchbook.
---