AI-based video publisher Flickstree secures $3 mn in Series A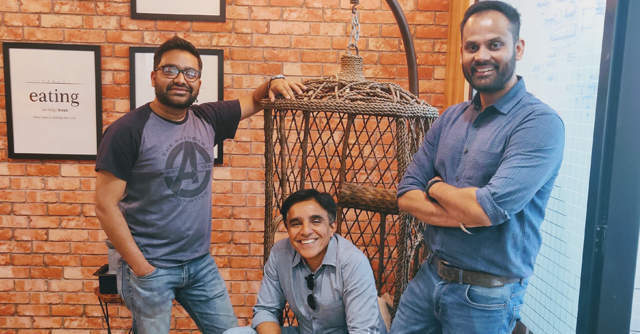 Mumbai based Flickstree Productions, which owns and operates an eponymous video publishing platform, has raised $3 million in a Series A round led by Samsung Venture Investment, the investment arm of the South Korean smartphone maker.
The startup has so far raised a total of $5 million, CEO and co-founder Saurabh Singh told TechCircle.
Flickstree plans to use the capital to develop proprietary technology around video content. It also aims to expand beyond India into Southeast Asian markets, according to a statement from the company.

Other new investors in the round included Singapore-based family investment offices LionRock Capital, Accretio Investments, and angel investor Laxmi Datt Sharma.
Early-stage incubator and accelerator Venture Catalysts, venture capital firm SOSV and Mobile Only Accelerator (MOX), which is SOSV's China-based startup accelerator, were returning investors in the round.
Read: Venture Catalysts invests $70 mn in 63 deals in 2019

In 2017, Sourav Ganguly, the president of the Board of Control for Cricket in India (BCCI) and former captain of the Indian men's cricket team, participated in a Venture Catalysts-led seed fundraise of Rs 3 crore (about $464,000 then) at Flickstree.
Prior to founding the startup with Rahul Jain and Nagender Sangra in 2016, Singh was with Asian Paints, managing the new products and businesses arm. Jain, COO, had his own digital media agency where he has worked with YouTubers, after which he joined Asian Paints as head of media. Sangra, CTO, is an AI and machine learning(ML) specialist. He has successfully exited two AI companies in the past, Singh told TechCircle.
Flickstree creates and aggregates video content and embeds these videos within its publisher partners. Videos uploaded by content creators are distributed not only through Flickstree's own platform but also through its partner network including mobile operators, phone brands and video apps.

In terms of the platform's AI capabilities Singh said that it includes a system of content tagging and indexing, which then makes "great recommendations to users."
"Video is a key building block service in any Internet platform… Flickstree leverages its massive network of content creators and studios and tech-driven personalisation to deliver great content to users and recurring revenues to partners," William
Bao Bean, a partner at SOSV and managing director at MOX accelerator, said.

Some of Flickstree's publisher partners include Samsung My Galaxy, Xiaomi MiVideo, Gionee LockScreen, and Micromax Browser. It also offers its partners white-label solutions such as a video player that directly integrates into their properties, the statement added.
Flickstree monetises its videos with performance advertising, branding and affiliate commission through video commerce.
In 2020, the company plans to enter social and shopping videos and will open a new affiliate stream for Flickstree's publisher partners. It is also backed by social media giant Facebook through the FBStart programme.

Late last month, San Francisco headquartered Abstrakt Video, which owns do-it-yourself video platform Invideo, raised $2.5 million in a funding round from Sequoia Capital India's accelerator programme Surge.
Another SOSV portfolio startup, Bengaluru-based AI-driven content startup Instoried, raised an undisclosed amount in January.
---