Returning investors put in $2.2 mn in loan aggregation platform BankBazaar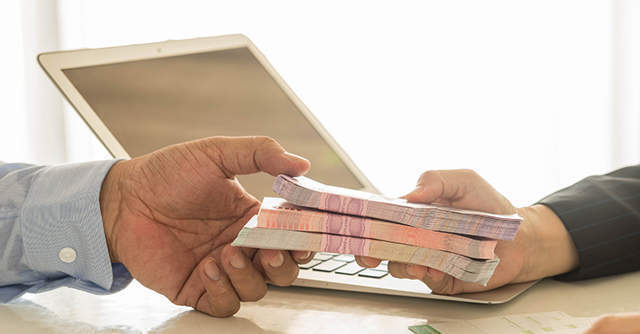 Chennai-based A&A Financial Services, which owns loan aggregation platform BankBazaar, has raised $2.2 million in a growth round from returning investors, including Dublin headquartered credit information provider Experian, Fidelity International-backed venture entity Eight Roads and Menlo Park, California-based venture capital firm Sequoia Capital.
The company's founders Adhil Shetty and Arjun Shetty, chief delivery officer Iype Isac, chief technology Murari Sridharan and chief financial officer Ramesh Srinivasan also participated in the round.
As per regulatory filings with the Ministry of Corporate Affairs, the company issued 35,285 Series D1 preference shares at Rs 4,611.17 a share to a total of 10 investors.

The company is planning to use funds from the latest round for its working capital requirements.
BankBazaar's last reported funding round was in 2017, when the company raised $29.5 million in a growth round from Experian. From its inception in 2008 till February this year, BankBazaar has raised $110 million, the company had said in a statement earlier.
Venture capital firm Walden International India with assets under management worth $2.3 billion; Mousse Capital, the investment unit of the Wertheimer family; and ecommerce firm Amazon have also invested in the company.

Founded by Adhil Shetty, Arjun Shetty and Rati Shetty, BankBazaar is an online marketplace that provides instant customised rate quotes on loans and insurance products. As of February this year, the company claims that over 50 financial institutions have chosen to integrate themselves with the platform.
BankBazaar expects to achieve operational profitability in this month, led by strong growth in customer base and reduction in costs. Between October last year and January this year, the company saw a 100% increase in organic traffic due to which its registered customer base rose to over 40 million, the company said. It saw a 46% increase in monthly revenue and a 17% reduction in costs during the same period, the company said in a recently released statement.
In FY19, the company's net losses widened to Rs 169 crore from Rs 130 crore in the previous year on account of a one-time loss of Rs 139 crore due to impairment of certain receivables. Its revenues increased to Rs 109 crore in FY19 from Rs 97 crore a year ago.

---