Public-private partnership key to tackle traffic in Bengaluru: Uber-B.PAC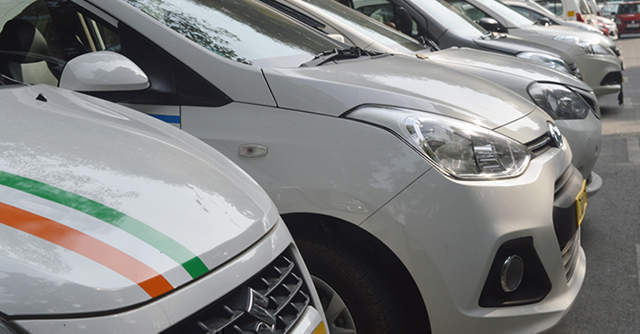 Ride-hailing platform Uber and B.PAC (Bengaluru Political Action Committee) have jointly rolled out a report that suggests ways to unclog traffic in Bengaluru, one of the most congested cities in the world.
Public-private partnerships to improve transport infrastructure, policy support to manage urban commute and promoting electric vehicle adoption could help ease the city's traffic problems, according to the report, Sustainable Mobility in Bengaluru.
Last-mile connectivity is a major pain point in Bengaluru. The report urged the government to allow private players to run shuttle, bike and auto-sharing, as well as carpooling services.

The Uber-BPAC report comes shortly after the Karnataka government proposed an electric bike taxi project in the state budget. Bike taxis are currently banned in Bengaluru and Mumbai.
A data-sharing mechanism that allows ride-sharing companies gather insights into the city's traffic condition could also help these companies improve their network, the recent report suggested.
Read: Carmakers, startups accelerate for an EV future in India

"This initiative is what Bengaluru city needs as the government, public officials, private sector, citizen groups, and citizens have all been included to not only understand the city's mobility but also work collaboratively towards finding solutions in an inclusive manner," Revathy Ashok, managing trustee, and CEO, B.PAC, said.
The report concludes a nine-month partnership between Uber and B.PAC.
Members in the programme attended a series of workshops and roundtable discussions to rethink mobility solutions for the city, the statement added.

The partnership was aimed at all the mobility service providers, civic groups, citizens, think tanks and government officials.
Watch: UB Kuldeep on how Charjet plans to put EV chargers in every car park
Bangalore Political Action Committee (B.PAC) is a non-partisan citizen group that aims to improve governance in Bengaluru.

Bengaluru recently attained the unwelcomed distinction of being the most traffic-congested city in the world, according to data from Dutch mapping company TomTom. Commuters, on an average, lose close to 243 hours or 10 days a year in rush hour traffic.
---