Ambulance services provider StanPlus raises $1.5 mn in extended seed funding round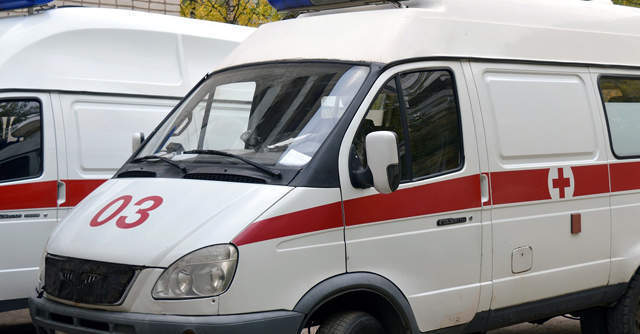 Hyderabad-based startup StanPlus Technology, which owns and operates medical transportation platform StanPlus, raised $1.5 million in an extended seed funding round led by private equity fund Pegasus FinInvest.
Angel network Hyderabad Angels Forum for Entrepreneurship Development and some returning investors also participated in the round, according to a statement. The returning investors include angel network INSEAD Angels Asia; Kstart Capital, a seed programme run by venture capital firm Kalaari Capital; and CM Diamant, a hospital chain in Canada and Africa.
The company also received $500,000 in debt from a bank, whose identity was not disclosed.

In October 2017, StanPlus secured $1.1 million in a seed funding round from Kstart Capital, CM Diamant and INSEAD Angels Asia, according to data on VCCEdge.
Founded in 2016 by Antoine Poirson, Jose Leon and Prabhdeep Singh, StanPlus provides end-to-end medical response solutions for large hospitals. Its ambulances are equipped with advanced life support systems (ASL), basic life support systems (BSL), cardiac machines and other patient care systems with trained paramedics and staffers on board.
"With StanPlus, an ambulance's estimated time of arrival to the hospital goes down 70% to an average of nine minutes, and emergency room walk-ins increase three times. On top of this, we enable a hospital to reduce existing ambulance redundancies, decreasing costs by 99%. We are managing medical responses for 10,000 beds and plan to take this to 50,000 in the next six months" Prabhdeep Singh, CEO, StanPlus, said.

The company claims to have a fleet of over 350 ambulances and has partnered with several hospitals and corporates in Hyderabad, Bengaluru, Mumbai and Kochi.
"The ambulance market in India is fragmented and suffers from low asset utilisation. The owners of the fleet are unable to upgrade their ambulances because of demand spreading very thin. StanPlus aims to organise the market by standardising the fare, patient care and the equipment," Shridhar Narayan, managing director of lead investor Pegasus FinInvest, said.
StanPlus competes with Dial4242, eSahai and VMEDO in the segment.

The investment was facilitated by BayTree, an online marketplace for impact investing, while Mumbai-based law firm Legasis Partners assisted in the round, the statement added.
Founded in 2008, Pegasus FinInvest, through its maiden Rs 300 crore impact investment fund Pegasus India Evolving Opportunities Fund, invests in startups in the healthcare, financial inclusion, fintech and environment sectors.
---