Gig economy comes to near standstill as Covid-19 pandemic accelerates in India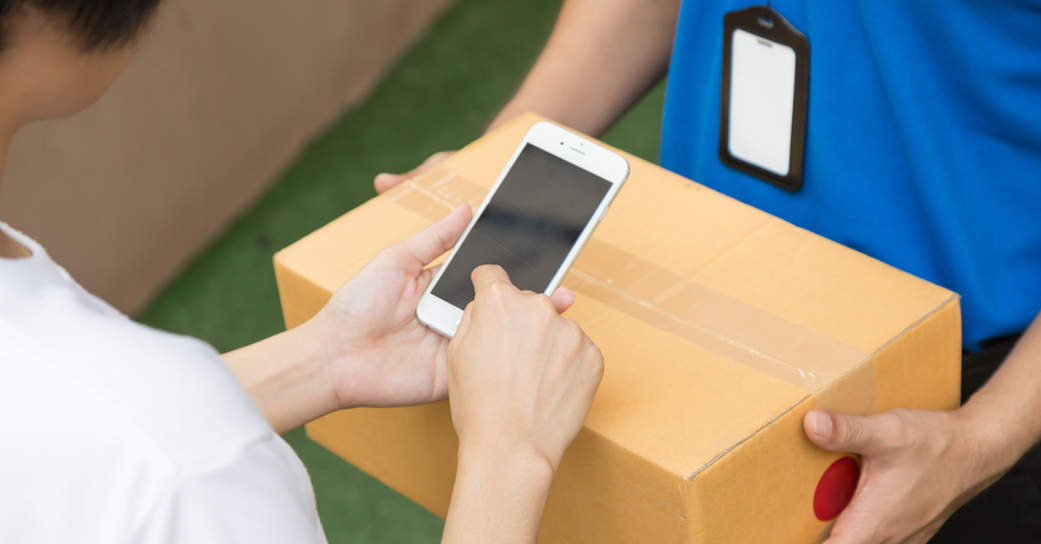 For most urban consumers used to tapping on an app on their mobile phones to buy groceries, book a cab and order in food, life has come to a virtual standstill over the past few days on account of the Covid-19 pandemic. Now with the government imposing a 21-day lockdown across the country to arrest the spread of the disease, access to essentials have also become difficult.
Cancelled orders on grocery apps, for instance, have become the norm. With the announcement of the lockdown on Tuesday, all grocery and meat and fish delivery apps as well as ecommerce players have suspended operations. On-demand cab and bike aggregators too are staying off the roads while food delivery companies are making do with limited options on the platform.
While gig economy companies are struggling to keep services going, the travel sector has been the worst hit. According to data provided by payment gateway Razorpay, the period of March 17 to March 23 saw a 34% decline in intercity, interstate and public transportation transactions on the platform.

On-demand grocery and fresh product delivery saw an uptick in the initial days of the COVID-19 related shutdowns, all consumer internet companies took a hit due to ambiguity with respect to communication from the government.
Grocery and food delivery companies highlighted that their delivery personnel were stopped by law enforcement, warehouses shuttered and inter-state movement of supplies affected due to the lockdown. Despite the inclusion of these categories under the essential services, it has been open to interpretation by the state government and law enforcement, creating disruption.
According to a report released by management consulting firm RedSeer, the period of March 1 to March 15 saw a 115% uptick in gross merchandise value (GMV) over the corresponding period in February. GMV is a metric used for defining the value of total sales. A report shared by payment gateway provider Razorpay, which works with Softbank-backed Grofers and Swiggy which runs Swiggy Stores, said that the sector saw a 9% increase month-on-month in terms of payment. This was followed by an 18% spike in the week of March 17 to March 23 over the previous week.

However, this might change given the setbacks on delivery imposed by the lockdown.
The online travel aggregator (OTA) sector has been the worst hit due to cancellations while the mobility sector which includes on-demand cab and bike aggregators has seen loss in business and have had to close operations in multiple locations.
Food delivery has been on a constant decline as consumers stay away from ordering-in. "Restaurants have been asked to close based on the state government directives and WhatsApp rumours on certain categories of foods has led to fewer people ordering in. This has had a serious impact on business in metros as well as smaller cities," said Satish Meena, senior forecast analyst at Forrester Research.

Here is a sector-wise outlook on the business of consumer internet companies in recent times.
Grocery
GMV (March 1 to March 15) : 110% estimated increase

Major players: BigBasket, Grofers, Amazon Prime Now, Milkbasket
Status: Temporary suspension
Despite being allowed by the centre to carry out operations for delivering essential goods during the crisis, several hyperlocal grocery platforms have been reportedly obstructed by the police, apartment complex and resident welfare associations and the local authorities to enter the residential premises for regular deliveries.

Post the announcement of the 21-day lockdown, grocery and fresh delivery apps Bigasket, Amazon Prime Now, Grofers, Milkbasket, meat and fish delivery apps Fresh to Home and Licious have all suspended operations citing harassment of delivery personnel by police.
The platforms have sought for clarity on the delivery permit as their perishable inventory is impacted. To that end, the platforms also recommended issuance of access permits/ ID cards to their staff for smoother deliveries.
"We at Milkbasket are determined to support families with their daily milk, fruits, vegetables, and food requirements. However, our staff, vendors and vehicles are being pushed back from the roads by local police, disrupting our operations. We are being told to shut down our distribution centers," Anant Goel, co-founder and CEO of Milkbasket told TechCircle.
"Yesterday we had to cancel thousands of orders. We could only operate at 40% capacity in Gurgaon. Even lower in Noida. We might have to cancel all the orders today, impacting over 150,000 families across 4 cities," Goel added.
Along similar lines, co-founder and CEO at Grofers, Albinder Dhindsa tweeted his distress over being forced to shut operations in Faridabad on Tuesday.
"Our Grofers warehouse in Faridabad was closed by local law enforcement today.While we understand they are doing their duty, essential items will be denied to 20,000+ households in Faridabad and Delhi every day. We need help in sorting this out," Albinder Dhindsa said on a social media post.
Our @grofers warehouse in Faridabad was closed by local law enforcement today.While we understand they are doing their duty, essential items will be denied to 20,000+ households in Faridabad and Delhi every day. We need help in sorting this out. @Mcf_Faridabad @ArvindKejriwal

— Albinder Dhindsa (@albinder) March 24, 2020
"Not just us, but also BigBasket, 1mg, Milkbasket are all trying to keep India going. We need clear communication on the ground," he added.
Though he did not comment on the business metrics, CEO of BigBasket Hari Menon said that there was no dearth of stocks though the app was unavailable for deliveries and had run out of inventory across multiple cities.
Mobility
GMV change: 50% decrease across car and bike aggregators
Major players: Ola, Uber, Bounce, Vogo, Rapido
Status: Services suspended
Amongst the severely hit is the mobility segment which saw most of its operations shut down in several cities as the country pulled into a lockdown, ahead of Tuesday's announcement. The nationwide adoption of work-from-home coupled with the government advisory of social distancing, led to ride-hailing players such as Ola, Uber, suspending operations in more than 10 cities including Karnataka, Maharashtra, Gujarat, Rajasthan and Uttar Pradesh.
While Uber has shut down its operations in Delhi NCR and Bengaluru, Ola continues to operate minimal services in all cities to support essential services. The company is constantly sending out messages to its users to book rides only when it is absolutely necessary. Both the companies have withheld their shared rides facilities.
"While we will continue to offer services to meet the essential and urgent travel needs of many communities we serve, some or all of Uber's rides services will not be available till further notice in the following cities... Uber Pool and Uber Intercity services have been suspended across the country, until further notice," Uber said in a blog post.
Bike rental platforms Bounce and Yulu, and bike taxi platform Rapido have also shut down operations in various cities.
Yulu notified its users through its mobile application that it's services will be unavailable in Bengaluru following Karnataka state government mandate.
A Bounce spokesperson told Techcircle that the company is currently working out terms of operations with the government during the crisis. Bounce, the spokesperson added, is the safest mode of commute at this time owing to lack of human element, and needs to be available for emergency purposes.
Food Delivery
GMV change: 20% decrease after initial spike
Major players: Swiggy, Zomato, Freshmenu
Status: Limited restaurants live on app, cloud kitchens and digital brands continue
Misinformation on the spread of coronavirus through eggs and chicken, as well as contamination during delivery has seen consumers opting out of online food platforms. While the RedSeer report indicates a 20% decrease in orders between March 1 to March 15, other estimates suggest that the online food delivery platforms are working at 30% capacity.
Restaurant associations also advised members to keep the businesses shut, followed by city specific advisory barring restaurants with a capacity of over 20 members from functioning. This has meant select outlets available on the food delivery platforms.
Rashmi Daga, CEO of online food brand Freshmenu says that food delivery has taken a hit of 25 to 30%. "Orders are now spread through the day as we did the bulk of our business around lunch time in offices. The average order values are up as people now order for their families too though orders have gone down," Daga told TechCircle.
She added that the menu also had to be tweaked as people stopped ordering chicken.
While Swiggy did not respond to specific queries, a Zomato spokesperson said, "We are using multiple channels of communication to sensitise all our restaurant partners, those who work out of Zomato kitchens as well as others. We are regularly sharing health advisories and best practices. The goal is to help iterate all the necessary practices to maintain personal hygiene and ensure safe handling of food at all stages of preparation," without commenting on the change in number of orders.
Online Travel Agents (OTA)
GMV change: 30% decline in travel and 65% dip in hotel reservations
Major players: MakeMyTrip, Yatra, Easemytrip
Status: Temporary suspension
The OTA segment was among the first ones to feel the impact of COVID-19 as international travel took a hit early on in February. While many users had to cancel their bookings, the OTAs have taken to extending credit on their platforms while airlines allow for open PNR for such a time that the travel can be scheduled. Hotel bookings took a hit due to reduced travel for work and suspended vacation plans.
"The sector will take at least six months to recover from the current shutdown," said Meena of Forrester.
On Tuesday, MakeMyTrip group executive chairman Deep Kalra and group CEO Rajesh Magow wrote to their employees indicating 'tough measures' ahead to keep overall expenses at minimum. Measures would include minimising fixed costs which would impact salaries and lay-offs, said the communication to employees.
"..we will continue to sharply reduce variable costs like advertising, sales promotions and payment gateway costs, along with optimising IT infrastructure and expenses relating to the functioning of our offices and other establishments. We will immediately cancel all discretionary spends such as events, trainings, etc. and also suspend brand building expenses during the following quarter. On people costs front, both of us will take the lead and take zero salary effective April 2020, while the rest of our Leadership Team have also offered to take a reduction of approximately 50% in their compensation," read the letter.
Several companies TechCircle reached out to did not respond to specific queries at the time of publishing the article.
---