Covid-19 crisis spells medium term pain for homegrown SaaS firms as US market comes to a standstill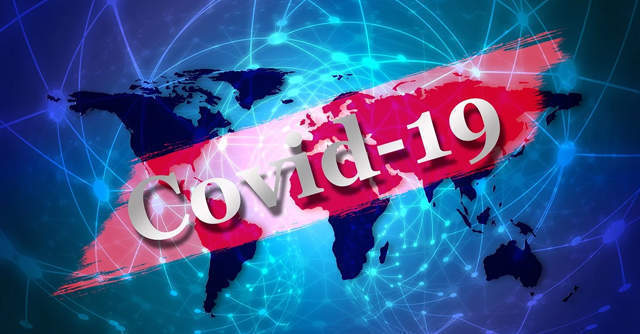 As the number of people infected by Covid-19 in the US continues to shoot upwards, concerns among homegrown SaaS (software as a service) players in India are growing. The world's largest economy accounts for two-thirds of the industry's annual revenues and the escalating coronavirus crisis could well cast a long shadow on the segment's booming growth trajectory so far.
At last count, the US reported 140,640 positive Covid-19 cases and the death toll had risen to an alarming 2400 as on March 31, according to WHO data. The number is the highest for any country and is in the local transmission stage with new cases reporting exponential growth. The country's commercial capital New York is the worst affected city and state.
Most businesses across the country are currently at a virtual standstill, even as they are yet to take stock of future cuts that will be required in overall and technology spends on account of the losses being sustained in the present situation.

Over the weekend, US president Donald Trump indicated that the lockdown would extend till the end of April.
Most SaaS firms that TechCircle spoke to expect to take a hit on revenues but are yet to quantify potential losses given the constantly evolving situation in their largest market.
The larger SaaS companies have already started offering free usage months to customers for the lost days on account of shutdowns.

"We are offering free software so that companies can better collaborate, quickly address customer support inquiries and alleviate surges in call volumes to effectively scale and handle every inbound request. While we see a lot of customers go through a loss of revenue especially in travel and hospitality, we are seeing some demand for remote customer support including chat and cloud telephony," Girish Mathrubhootam, co-founder and CEO of Chennai-born Freshworks told TechCircle in an email.
SaaS firms work with a large number of small and medium businesses (SMBs) and the revenue model is based on monthly recurring revenue or annuity payments. Most of it is paid in advance at the beginning of a billing cycle. While this does impact the topline immediately, if the shutdowns extend till early June, as many anticipate, several SaaS firms will lose 2-3 months of payments from customers who are on monthly billing payments cycles.

"No business, no matter where it's located, can be entirely immune from the pandemic's impact. When businesses are shut for prolonged periods of time, the economy will take a hit. While there will be some impact on our profitability, in the end, we believe we will all emerge stronger," Mathrubhootam added.
One of the largest India-based SaaS companies, the Chennai-based Freshworks was valued at around $3.5 billion the last time it raised capital. The company, which is headquartered in San Mateo, California, has over 150,000 customers globally.
This morning another SaaS unicorn Druva, which started up in Pune and is now headquartered in Sunnyvale, California, said it would offer free Microsoft Office 365 and endpoint data protection services up to six months for new customers.

Some of the smaller SaaS firms TechCircle spoke to said that new business sales have been hampered by the lockdown across the world.
"Some clients may defer payments with a steep fall in new client signings. We need time until April 15 for matters to be clear as it is obvious the economic costs of huge lockdowns are severe," Mohandas Pai, former Infosys board member and a venture capitalist currently, said. Pai is an investor in SaaS startups such as Darwinbox, DOSelect and Wigzo, among several others.
While the short term losses will be minimal as the lockdown cycle only began in the middle of March across the globe, the medium term impact could be severe, said Sanat Rao, managing partner at San Francisco-based Shyn Capital, a venture capital firm that bets on blockchain and digital assets.

"Companies selling to the travel, hospitality, restaurant and gig economy industries will be looking for merger and acquisition options or considering shutting down, since their customer environment will have transformed permanently at this point. Startups in other sectors will see zero new customers (since larger customers will put spending on hold). Existing SMB customers may go out of business. I expect most SaaS companies to hit 25-40% of their original revenue projections for the year, and many will start to have negative growth," Rao added.
Investors have started to advise startups, including SaaS companies, to go slow on marketing and to conserve cash during the tough times.
"There is uncertainty, there will be delay in closures and payments. So we are asking our startups not to make any plans for the short term. Thankfully, most SaaS firms are not vertical focussed businesses and prioritise sales on the basis of healthy verticals post the pandemic," said Lathika Pai, country head of Microsoft for StartUps.
Rao and Lathika Pai said that they have advised their portfolio companies to go into deep cost-cutting and survival mode, even if they are well funded. "In fact, Indian SaaS firms are better placed than US firms as their operational costs are lower and the survival road can be longer," Rao said.
However, not everybody sees gloom and doom ahead. Once the US economy bounces back, they anticipate big demand for deep-tech and automation with CEOs and CIOs under high pressure to cut costs and still continue business operations.
"This is also an opportunity as companies will look for more productivity post the crisis, which many SaaS firms do. Also, their costs are generally lower than IT services as they are product based firms," Lathika Pai added.
Atul Jalan, co-founder and CEO of retail analytics platform Manthan said that SaaS providers, in general, are expected to continue to grow significantly at the cost of labour-intensive IT services delivery models.
"During these lean times, businesses will depend on analytics and AI, even more, to measure and forecast performance. Even now, while brick and mortar retail has taken a big hit, ecommerce is seeing rapid scale-up in many regions around the world," he said.
Nasscom vice president KS Viswanathan added that that several cloud and deep tech startups will see a huge uptick in demand even as several cybersecurity firms have already seen such a spike owing to the work-from-home mandates of several companies.
"Now more people want to go to the cloud to keep their business running and that will see several SaaS companies seeing uptick post the shutdown," said Viswanathan.
There are other smaller bonuses for even smaller India-based SaaS startups as potential customers now expect to close deals over video conferencing with travel no longer being tenable. In fact, some companies see this as an opportunity to snap up smaller startups which are not fit enough to survive the recession in the US.
"Difficult times highlight M&A opportunities, so yes we will continue to be on the lookout to capitalise on them. We are on the lookout for complementary product businesses that are aligned with strategic bets on retail and consumer focused markets leveraging analytics, AI and personalisation," Jalan said.
Rao said that this was a great opportunity for well-funded, large SaaS companies to acquire strategic technology, great teams and enter adjacent markets. "I anticipate a lot of M&A in the SaaS space as capital dries up and relatively strong startups are available at compelling valuations."
---