Scooter rental platform Bounce cuts employee pay due to Covid-19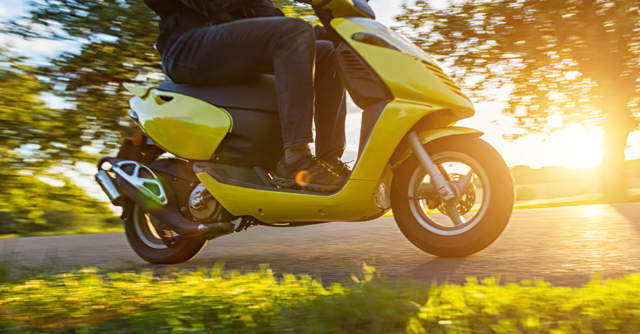 Scooter rental company Bounce has announced that employees will see temporary salary cuts, ranging from 20-60% of their compensation, in view of the uncertainty in business due to Covid-19 pandemic.
In-lieu of the pay cut, employees will be issued employee stock ownership plan and the company will look at paying the dues when macro-economic factors are favourable, said a statement from the company.
The decision comes into effect from April 1.

The founders, Vivekananda Hallekere, Varun Agni and Anil Giriraj said that they will forego their salaries from the month of April.
The measures apply only to employees on the roll of the company and will not be applicable to those who earn less than Rs 3 lakh per annum. Owned and operated by Bengaluru-based Wickedride Adventure Services, Bounce employs close to 800 people on its roll and close to 3,000 on a contractual basis.
The announcement comes weeks after the company laid off 40 employees due to automation of certain roles and a 15% dip in rides in the wake of the pandemic. At present, its scooter sharing operations have been suspended due to the 21-day lockdown announced on March 24.

In a tweet on Wednesday, CEO Vivekananda Hallekere said that the move will give the company a runway of at least 30 months. "Glad we raised money when we didn't need," said the post.
We @bounceshare have announced salary cuts across the org other than those less than 3 Lakhs p.a. The pay cut is graded based on salary. Needless to say, Founders would take a 100% pay cut. This will give us run-way of beyond 30 months. Glad we raised money when we didn't need.

— vivek (@vivekanandahr) April 1, 2020
Bounce had raised its Series D round of $105 million in January led by venture capital firm Accel and Facebook co-founder Eduardo Saverin backed B-Capital Group, at a valuation of $500 million. In March it raised $6.5 million in venture debt from existing investor, Innoven Capital.
"After considering all these factors, the company took this decision as part of its long-term business continuity plan. The core idea is to conserve cash and keep the financial wheel running while keeping its team on board," the statement issued by the company said.

---