As Covid-19 crisis escalates, IT services sector prepares for bleak FY21 earnings forecast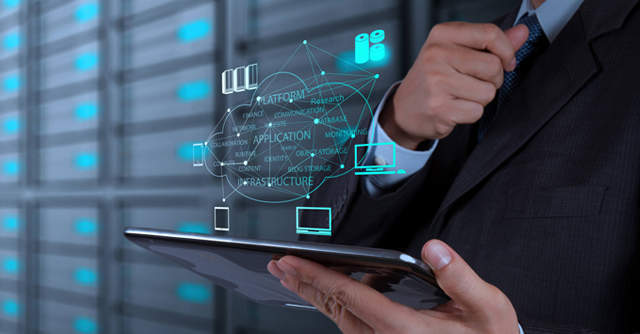 By now, most journalists who track India's $190 billion information technology (IT) services industry would have started receiving notifications from companies in the sector on upcoming announcements for fourth quarter and annual earnings. Following the eruption of the global Covid-19 pandemic, things may be a bit different this year.
Companies have been tight-lipped so far and there is even talk that the earnings announcements for the fourth quarter may be postponed for a while.
The delay, by most accounts, is mostly due to the lack of clarity on growth prospects for the current financial year, 2020-2021 (FY21) fiscal. Most companies provide their earnings guidance for the year at the beginning of the new financial year.

While most IT services firms have not taken much of a knock during the January to March quarter -- businesses went into lockdown in late March in Europe and North American which account for almost 70% of the industry's revenue -- the current quarter may impact forecasts for the year significantly.
It is widely anticipated that the Indian IT services industry will probably report its first-ever decline in annual sales for the current financial year on account of the outbreak of Covid-19. Some industry experts TechCircle spoke with apprehend that a recession would further create a long term secular stagnation in the sector.
During the 2007-08 global financial crisis, the global IT services industry -- dominated by Indian companies - saw pricing decline by 5% within a year.

"The key question is whether the long term growth trajectory of the industry will come down to 5% due to this health and financial crisis. We are going to see customers cut down spends, especially discretionary IT spends. Only lights-on projects will get the nod," former Infosys CFO V Balakrishnan said.
With the global lockdown now expected to continue well into April and possibly early May, customers are expected to consolidate vendors for better pricing. Also, some customers may file for bankruptcy while others may opt for distress sales.

"Every component of demand (consumption, exports, capital spending) has literally dropped by 80-90% overnight. Several companies in the oil, energy, real estate etc will default on their bond interest payments and possibly declare bankruptcy. Many small and medium businesses in travel, tourism, hospitality, transportation etc will not survive despite government stimulus packages," said Sanat Rao, managing partner at San Francisco-based Shyn Capital, a venture capital firm that bets on blockchain and digital assets.
"All these likely events will result in the shrinking of businesses for the IT industry, not just over the short term, but over the long term going by the past experiences of IT growth following a recession," said Balakrishnan, who now runs venture capital firm Exfinity Ventures.
Every major crisis since 2000 has halved the growth rate of the industry. Till 2000, the Indian IT services industry grew at almost 100% each year. Following the 2000-2001 dotcom bust and the September 11 terrorist attacks in the US, the industry's growth rate came down to 40-45%. In 2008, following the global financial crisis, the industry's growth rate reduced to 12%.

The best quarters for the IT services industry have always been the April-June and July-September quarters. The full impact of the Covid-19 crisis, as matters stand now, will be felt during these two quarters.
"In my estimate based on current trends, the revenue growth range for Indian IT service providers will be between -5% to +5%. Earlier (before Covid-19) the sector was expected to grow in the range of 5% to 10%," said Pareekh Jain, founder of Pareekh Consulting, an IT outsourcing advisory firm.

"While recession temporarily halts growth rate, scale ensures it never returns to the original growth rate. There is a supply disruption and demand disruption. While supply disruption should improve in the next few months, the demand disruption will be here to stay in the next couple of years for certain sectors and firms," he added.
For the IT services industry, revenues come from two types of customer IT spends. The first is keeping the lights on or the operational contracts and other is discretionary spending. The first kind of spend has to be continued by the customers while discretionary spends will be under stress.
"The growth of the Indian IT sector in the last couple of years is because of discretionary or digital spend. So that will suffer. In every recession, our base of IT service revenue has become manifold. From 2001 to 2008 and from then to now in 2020, the IT sector has grown manifold. If the base becomes bigger, it is difficult to sustain high growth rates," Jain said.

In fact, with evolving customer preferences and changing market dynamics, most large industries such as retail, consumer products and banking and financial sector have been proactive in their digitalisation drive, which boosted this discretionary spend. With evolving online commerce and logistics, many brands were even actively engaged customers on an omni-commerce platform fuelling many of the digitalisation revenue streams for IT services firms.
Jain said that the current crisis will require companies to reinvent themselves and past experience and scale, as well as surplus cash, imply that the large IT services firms will cope better.
"The top six have global footprint and clients will value global footprint for business continuity more now. They have cash and can go for acquisitions now and the valuations are cheap and it's a good time to buy companies to augment capability and footprint," he said.
---