Reliance-owned Haptik launches new research unit Conversation.ai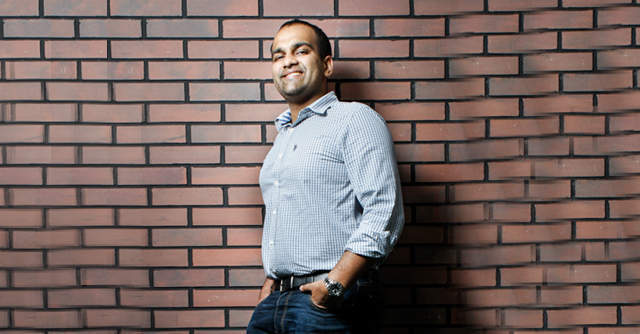 Conversational artificial intelligence (AI) platform Haptik has launched a new research and development wing, Conversation.ai, which will focus on building conversation and digital solutions backed by AI.
Conversation.ai will function as fully self-sufficient and independently-run research and development extension of Mumbai based Haptik, which was acquired by Reliance Industries in April last year for around Rs 700 crore.
"Think of conversational AI as another unit of the company, where we will build new products which will take on the problems of either language, WhatsApp, or building tools for other developers," Aakrit Vaish, Co-founder and CEO of Haptik said in a blog post.

The new unit would work on three broad themes — chatbots in the local languages, AI enabled bots that work with WhatsApp and new tools for developers working on conversational based AI engines.
The solutions offered by Conversation.ai are built on a machine learning and deep learning stacks and also consist of different natural language processing technologies engrained as the core backbone of the new unit.
The Haptik team has been working on building the unit since October 2019 and has already onboarded two clients in the proof of concept stages.

"Times such as Covid-19 is when you require maximum innovation, as companies move towards a remote working business model we've also started experimenting on a few ideas and products around remote working," Vaish said, explaining why the unit has been rolled out in the middle of the Covid-19 crisis.
As the pandemic pushes the world more into the digital domain, Vaish said that tier 2 and tier 3 cites will move towards digitisation faster than anticipated. About 9 out of 10 new users who are joining the internet in India every day do not speak English and hence cannot use the internet to its full potential.
The company will focus on platforms that are content-rich and high in content consumption such as OTT (over the top) news portals and social media apps. "We are looking at powering some of these interfaces with regional language conversations," Vaish said.

Haptik recently partnered with the government of India to build a Covid-19 awareness chatbot which will work on WhatsApp.
Read: How Microsoft helps medical teams fight Covid-19 through an AI-based healthcare bot
Haptik, founded in 2013 by Vaish and Swapan Rajdev, initially focused on basic conversational interfaces that could help customers with simple tasks such as setting reminders or knowing what store was open nearby.

In 2017, the duo shifted gears to focus on the enterprise SaaS (software as a service) landscape. The platform claims to have processed over 3 billion conversations for close to 100 clients so far.
"We are a fairly small team right now. We got about five full time people and then another couple of people. So we're running it very much like how a startup should be run, which is very lean," Vaish said. Haptik currently has over 200 employees in India and expects the Conversation.ai team to grow to 15 by the end of the year while becoming a meaningful revenue line by the next fiscal year.
---