Sikkim Manipal University partners with LetsVenture unit for first accelerator programme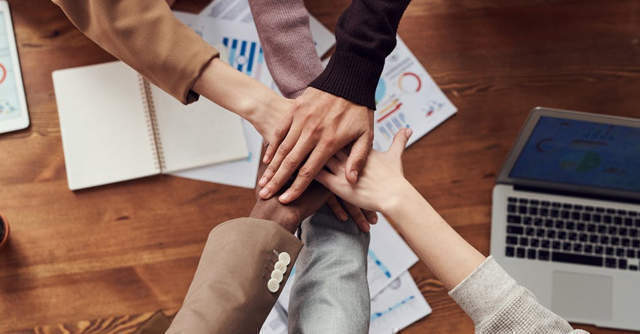 The Atal Incubation Centre (AIC) at Sikkim Manipal University has partnered with LetsAccelerate, the startup incubation services arm of angel investing platform LetsVenture, to launch its first accelerator programme. The three-month programme has chosen 16 startups from the north eastern region of India.
The AIC at the university, called the Sikkim Manipal University Technology Business Incubator (SMU-TBI), is the first one in the region. AICs are centres of innovation and entrepreneurship, backed by the central government and NITI Aayog, under the Atal Innovation Mission (AIM) flagship.
"At LetsAccelerate, we provide all the building blocks of a successful incubator and an outcome of that is easing the journey of fundraising for startups. We help incubators design, implement and manage strong engagement programmes by bringing in the best mentors and subject matter experts," Prajakt Raut, managing partner at LetsAccelerate, said in a statement.

The programme will provide funding upto Rs 25 lakh to startups that stand out, the statement said. The startups can also use the university campus to work in, get mentorship opportunities and partnered services, it added.
Founded in 2013 by Shanti Mohan and Sanjay Jha, LetsVenture is an online platform that helps startups looking for seed or angel funding create business profiles and connects them to investors. It is backed by venture capital firms Accel and Chiratae Ventures, and high net worth individuals such as Nandan Nilekani, Sharad Sharma, Anupam Mittal, Ratan Tata, Rishad Premji and Mohandas Pai.
The company launched the LetsAccelerate platform in November 2019 to help accelerators and incubators manage their programmes and prepare their startups for fundraising.

The startups chosen for the current programme belong to sectors such as agriculture, fast moving consumer goods (FMCG), tourism and technology. According to the company, they are:
AgriDhaan Global aims to improve farming practices. It looks to provide information on soil fertility, water and climate to predict the best possibilities for a good harvest. The company will also improve the availability of farming equipment in the market.
Pahiya will provide e-bikes for rent at low rates to improve ease of transportation for people who travel by themselves or in pairs.

Amazing Adventure looks to structure adventure tourism with its web application. The app will provide customers with itineraries and travel guides, and accept online payments for the tours as well.
CAS Collective is a group of medium and small enterprises that is engaged in bamboo works under the National Bamboo Mission. The company will use home-grown bamboo to build and sell handicraft collectibles, furniture and other value-added products.
Chakras Farm has set up a vertical aqua-phonic farming technique and looks to help farmers replicate it. The adoption of this technique will help farmers produce completely organic products, avoid using pesticides and save up to 95% water compared to traditional farming methods.

Cloudbelly aims to provide cost-to-nutrition meals from cloud kitchens at customers' door steps.
Gladiolus Language Nectar aims to help individuals learn Indian languages. It will also create apps that gamify the process of learning grammar for six Indian languages.
Heal Bridge will focus on developing a website to help patients find the right doctors at the right time. On the platform, patients can check doctor availability and book appointments, while doctors can manage appointment requests as well.

Hidden Lamp looks to provide an ecosystem for students to shape their ideas. They will organise STEM awareness camps, develop trainers to coach young minds, design do-it-yourself kits that align closely with theoretical concepts and help students improve critical thinking processes.
Jum will provide e-bikes and kick-start scooters that are quick, pollution-free and easy to use on a rental basis. They will also facilitate an internet of things (IoT)-based app for users to find and dock rented e-bikes.
Kuzu looks to weave traditional knowledge with advanced technology for modern-day textile needs.

Untap'd looks to build a platform for the connected cars ecosystem. It can be used by vehicle manufacturers to improve vehicular safety and enhance driving experiences.
Menla aims to provide accessible communication content on personalised healthcare in Sikkim. It wants to connect mountain communities and promote preventive healthcare awareness.
Shield Tech Infosec Solutions will provide a platform for professional cybersecurity training, and cybersecurity solutions and services for both government and private sectors.
Earthier aims to produce Yacon syrup, extracted from the root of a plant indigenous to the Himalayas, to help patients fight diabetes. The company looks to improve packaging and revenue streams.
Sunmoon Organics looks to sell tea products with no added flavors and ingredients under the brand Navvayd, at affordable prices.
---