How to assess efficient end-to-end supply chain optimisation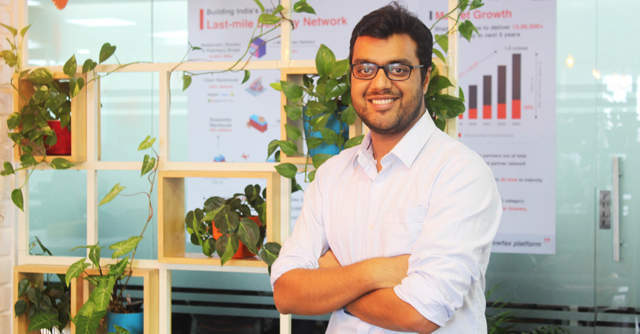 A quick litmus test for gauging the strength of your supply chain is to simply ask -- are you able to get your end consumer the right product, at the right place, in the right time while spending the least possible money?
An efficient supply chain depends on continuous monitoring and process improvements at each step. From the point of inception to transit to marketing, each link is crucial in the supply chain of any organisation. The end objective of attaining an efficient supply chain is customer delight.
The goal of a supply chain to serve the consumer as efficiently as possible can be powered by eliminating any extra steps that might bog down the overall process while streamlining and strengthening critical steps in the chain. This helps drive efficiency and value across each step of the way.

Supply chain efficiency is achieved by effective planning as the laid down processes determine how swiftly the enterprise can react to changing environments, and how aptly resources are allocated to meet business goals.
But where do you start?
Here are four broad areas you can consider and begin to optimize the end-to-end supply chain that will help you drive value at every step and start spending more cost-effectively while delighting your consumers each time.
Transactional integrity: The establishment of a resourceful and effective supply chain management relies on joint efforts by all parties involved in executing the supply chain process. Transaction oriented scope like accessibility, relevance and price are more important to customers. Transactional integrity also includes trust, integrity and commitment and that is how the transactions within the ERP system work.

Effective integration: The primary need for integration in SCM is to optimise the competence in supply chain allocation activities. This strategic approach leads to smoother and more proficient activities. The more the depth and breadth of the quantitative outline used for planning, the superior the level of optimisation.
Artificial intelligence: Like in every other industry, the current focal point of the supply chain also is on digitalisation. In every way, technology is proving to be a game-changer. In supply chain also artificial intelligence is improving efficiency by working within difficult profit margins.
Inventory management: A strict management of inventory is fundamental for a company's success. By using various inventory management software, companies can maintain a detailed report of every product that goes in and out of the storehouse, more so that remains there. Along with that a lot of other things like the quantity of goods, serial numbers and cost of goods etc are also taken care of by proper inventory management.

No matter, if you are into delivering a product or service, there will exist a supply chain that drives your enterprise; which you need to periodically evaluate to ensure it is optimal and keeping up with the changing environment as more and more companies are beginning to provide the hyper-local, rapid delivery that consumers are learning to expect.
Parting thoughts -- the extraordinary times we face with the Covid-19 pandemic are definitely going to compel most enterprises to rethink, realign their supply chains and transform them to cope up with time, investment, and sustained top management attention. What are you doing to turn your supply chain into a powerful source of competitive advantage?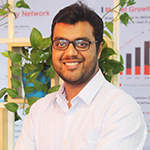 Abhishek Bansal
---
Abhishek Bansal is co-founder and CEO of Shadowfax. The views in this article are his own.
---