India records highest Zoom installs in Q1 2020: Sensor Tower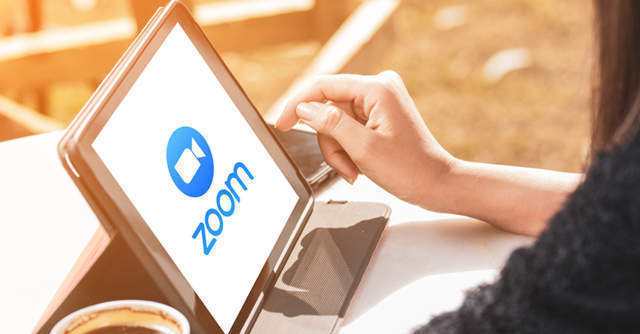 San Jose, California headquartered Zoom Video Communications, which owns the eponymous video conferencing app, has emerged as the most downloaded app in India in Q1 2020.
The app's popularity soared as major businesses took work home to maintain business continuity amid the Covid-19 lockdown.
The number of Zoom app downloads, which was around 100,000 at the beginning of the quarter skyrocketed to six million by March last week, registering a multifold rise in downloads, according to a report by mobile marketing analytics firm Sensor Tower.

The US ranked second in terms of Zoom downloads. The country also reported a smaller share in Zoom downloads, 16% in Q1 2020 as against 24% in Q4 2019. Other countries that saw an increase in downloads include France and Indonesia.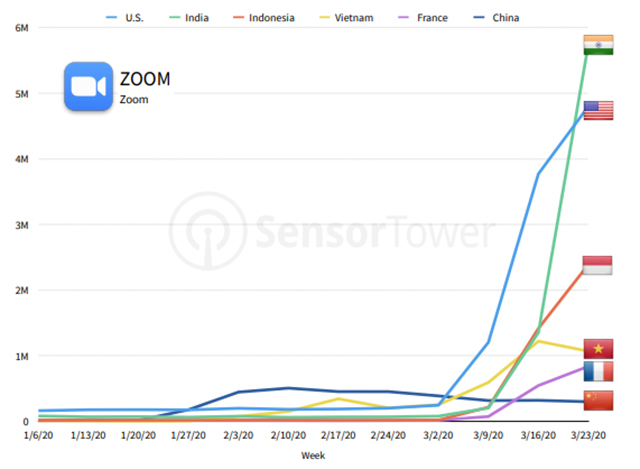 Zoom downloads in Q1 2020. (Source: Sensor Tower)

However, the unprecedented spurt in the app downloads has led to privacy concerns. People using the app have had to deal with "Zoombombing," which refers to an instance where unknown users join and interrupt Zoom meetings to post lewd messages and hate speech, and stream pornography. India recently advised government employees to not use the platform for official work.
Read: What are the chief security concerns with Zoom and have they been fixed?
Zoom founder and CEO Eric Yuan has admitted to the shortfalls in the security aspect of the app. "We did not design the product with the foresight that, in a matter of weeks, every person in the world would suddenly be working, studying and socialising from home," he had earlier said in a blog post.

Notably, Vietnam and China recorded a decline in the number of users, especially in the last two weeks of March. The data is based on downloads on App Store and Google Play for all the countries, while for China data is based on information from App Store.
Globally, Zoom ranked as the sixth non-game app by downloads in Q1 2020, with 80 million installs in Q1 2020, higher than 7 million downloads in the previous quarter.
Rise of TikTok
Short video platform TikTok, which already set the stage for a new form of online entertainment, registered the most downloads than any app globally in Q1 2020, surpassing the previous record of nearly 308 million installs for Pokémon GO in Q3 2016, the report said.

The ByteDance owned platform saw 315 million installs in the quarter, higher by 50% higher than its previous best in Q4 2018. The rise can be attributed to people staying at home due to the pandemic.
Overall, there were 33.6 billion apps installed in Q1 2020, as per combined data of App Store and Google Play, higher by 20% compared to the 27 billion installs a year ago.
---