Facebook launches fundraiser platform to accelerate Covid-19 relief efforts in India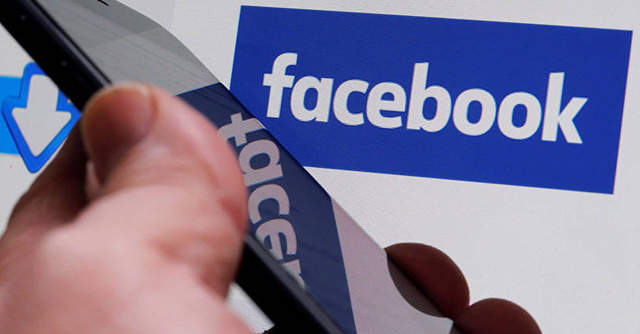 Menlo Park, California-based social media giant Facebook has launched a fundraiser platform in India to accelerate Covid-19 relief efforts in the country.
Called Facebook Fundraisers, the platform will allow users to launch fundraisers and donate to over 70 charities, such as Goonj, Akshayapatra Foundation and Helpage India, the company said in a statement.
The charities on the platform will be verified by GiveIndia, a non-government organisation, which recently raised Rs 75 crore for people affected by the Covid-19 pandemic, it added.

"At a time when the country is in the middle of an unprecedented effort to fight the outbreak of the virus, we are deeply aware of the economic impact of the disruption in normal life. With the launch of Facebook Fundraisers, we are making a particular push towards ensuring everyone can contribute to relief efforts," Ajit Mohan, vice president and managing director, Facebook India, said.
Since 2015, people have raised over $3 billion on the social media platform, the company said.
Read: Coronavirus India LIVE updates

Additionally, the company has launched the Social for Good Live-a-thon initiative from April 24 to May 1, where Indian celebrities, creators and public figures will host live sessions on Facebook to encourage people to donate to the cause, it said. For the initiative, it has partnered with over 150 people across the country, representing over 350 million followers cumulatively, the company added.
Over the past month, it has set up a Facebook page, called the Coronavirus Information Centre, to provide updates from the Ministry of Health and Family Welfare, and global health organisations. It also launched a Covid-19 Messenger Chatbot in partnership with the health ministry and citizen engagement platform MyGov to raise awareness around the pandemic, the company said.
Additionally, Facebook-owned multimedia messenger app WhatsApp set up a WhatsApp Coronavirus Information Hub last month in partnership with the United Nations Children's Fund, World Health Organisation (WHO) and the United Nations Development Programme to curb misinformation.

The WHO also set up a health alert number on WhatsApp to spread awareness on Covid-19.
Separately, the Indian government launched a WhatsApp chatbot called MyGov Corona Helpdesk for its citizens last month. The chatbot, which was developed by Reliance Industries-owned conversational artificial intelligence platform Jio Haptik, updates information sourced from the health ministry in real time, according to the company.
---