INSEAD Angels, IIT Kanpur Angels back online test prep platform Pariksha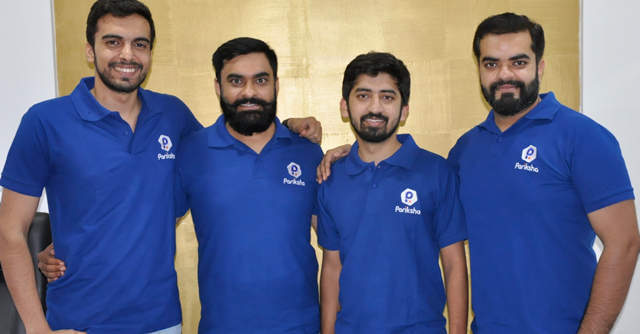 Knoctowl Technologies, which owns and operates online test preparation platform Pariksha, has raised an undisclosed amount in an ongoing seed funding round led by angel investor group INSEAD Angels.
Other participants in the round included IIT Kanpur Angels; CEO of consumer-centric venture fund Sixth Sense Ventures Nikhil Vora and a partner at the company Swati Mehra; director of Temasek Holdings, the investment entity of the Singapore government, Saahil Bhatia; CEO of Hinduja Hospitals Gautam Khanna; director of pharmaceutical company FDC Ameya Chandavarkar; CEO of short-term finance provider Finovate Capital Akshat Birla; director of software company Falkonry Sheetal Birla; and general manager of market research company YouGov Deep Bhatia, according to a statement.
Accelerator Venture Catalysts was a returning investor in the round, it added.

The Pune headquartered company will deploy the fresh capital to strengthen its product offerings and expand across the country.
Read: Ed-tech startup UpGrad eyes acquisitions in FY21 to boost growth
Founded in 2015 by Karanvir Singh, Utkarsh Bagri, Vikram Shekhawat and Deepak Choudhary, Pariksha is an online vernacular competitive examination preparatory platform. It provides services such as daily free tests, online learning, study at home, exam analysis and test series for exams.

In July, the company raised $1 million (Rs 6.8 crore then) in a seed funding round from a group of investors, including Venture Catalysts.
Pariksha operates across 11 states in six languages and claims to serve over two million users, with more than 65,000 paid subscribers. Annually, 75 million people in the country spend around $2.3 billion to prepare for vernacular state government job exams, the company said.
Read: Acquisitions, focus on non-metros turbocharged growth for edtech startups in FY19

The edtech segment has seen several deals in recent times.
Earlier this month, Indiavidual Learning, which owns and operates online learning platform Embibe, was in the process to raise $65.92 million from promoter Reliance Industries (RIL). Of that, the startup had raised $3.96 million (around Rs 30 crore then) from the Mukesh Ambani-led oil-to-telecom conglomerate at the time.
Gurugram headquartered K 12 Innovations, which owns online technology learning platform Camp K12, also raised $4 million in a seed funding round from San Francisco-based venture capital firm Matrix Partners India and multi-stage investor SAIF Partners this month.

Last month, Quality Tutorials, which owns and operates online classroom platform Lido Learning, raised $3 million from Madhur Deora, president of digital payments firm Paytm, and Picus Capital, a German venture capital fund launched by Rocket Internet co-founder Alexander Samwer.
Hyderabad headquartered International Education Gateway, which owns education courses aggregator Univariety, raised $1.1 million in an ongoing Series A round from Info Edge India.
In January, Bayside Media, which operates a management training programme Seal Professional, raised an undisclosed amount in a seed funding round from venture capital fund Equanimity Ventures.

---