In Brief: Cos line up to form payments entity; WhatsApp forwards fall 70%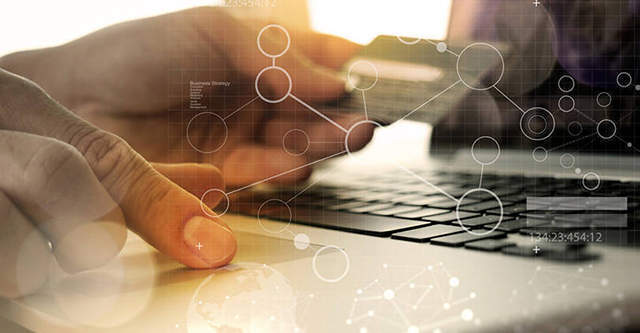 The Reserve Bank of India's (RBI) call to bring in private entities to help with the operation and governance of the retail payments system has piqued India Inc's interest, according to The Economic Times. Companies such as Mukesh Ambani-led Reliance Industries, digital payments platform Paytm, and capital market exchanges NSE and BSE, have sought licenses to own and operate entities with powers on par with the National Payments Corporation of India, the report said, citing sources. The companies have held early stage discussions with the central bank in this regard, the report added.
WhatsApp forwards fall 70% since new restriction
Forwards on messaging platform WhatsApp have seen a 70% drop since the company put in place some restrictions earlier this month, according to a report on The Economic Times. On April 7, the Facebook-owned platform said a message forwarded five times or more can be sent to only one person or a group at a time. The move was to curb misinformation around coronavirus, the company had said. As of February, the platform had two billion users across the world, as per its blog post. It counts India as one of its largest markets, with at least 400 million users.
Read: Coronavirus India LIVe updates
'Google tax' may impede overseas trade, US warns India

The US has said that India's 6% equalisation levy on foreign online advertising platforms may hamper international trade and risk retaliation from countries where Indian companies have businesses, according to a report on The Economic Times. Also called 'Google tax', its provisions do not provide credit for tax paid in other countries for services provided in India, the report said. The US said data localisation requirements, restrictions on cross-border data flow and preferential treatment for domestic digital products acted as trade barriers, it said. In 2016, the equalisation levy was introduced to tax online ads of big technology companies -- this year, the scope was expanded to include all ecommerce transactions originating from India, the report added.
Walmart Labs may hire 2,800 people in India this year
Walmart Labs, the technology arm of retail giant Walmart, has plans to hire about 800 and 2,000 people in Chennai and Bengaluru, respectively, this year, The Times of India reported. It already has about 3,500 employees in Bengaluru, it said. Earlier this year, the company leased a 2,50,000 sq ft facility in Chennai from real estate firm RMZ, it said. The company looks to hire data engineers in the city, who will be part of the company's global data organisation, which is building machine learning, data science and visualisation platforms, the report added.
Flipkart infuses $90 mn in PhonePe, marketplace entity
Walmart-owned ecommerce platform Flipkart has infused a combined $90 million into its marketplace entity and digital payments platform PhonePe, The Economic Times reported, citing a regulatory filing made in Singapore. This takes the total capital infusion in PhonePe to $928 million and Flipkart marketplace to $1.88 billion, to date, the report added.
Criteo implements Nielsen digital measurement solutions

Paris-based internet advertising company Criteo has implemented digital measurement solutions from marketing research firm Nielsen. The solutions include Digital Ad Ratings (DAR), the industry standard for digital ad measurement, and Digital Brand Effect, which helps advertisers measure and optimise brand lift metrics, according to the statement. While the former provides a comprehensive, de-duplicated next-day view of an ad's audience, the latter enables Criteo clients to understand the additional brand uplift benefits they will have from their performance-oriented campaigns, it said.
Edtech platform Skill-Lync rolls out EV course
Chennai headquartered education platform Skill-Lync has rolled out an online master's course in electric vehicle (EV) design and simulation. The company claims this is the first course that specifically focuses on EVs. The course, which can be taken full-time or part-time, will cost Rs 2,75,000, it said in a statement. The platform also has courses for mechanical, electrical and civil engineering students, it added.
Okinawa increases dealer margins to 11% during lockdown
Electric two wheeler manufacturing company Okinawa has increased dealer margins to 11% per sale, from 8% earlier. The increase, effective from April 27, will help dealers cope with losses during the Covid-19 lockdown, according to a statement. The hike in dealer margins is expected to add up to Rs 2,000 per vehicle sold, it said. Currently, Okinawa has a sales network of over 350 dealerships across the country.

---