Sequoia Surge leads $2 million funding round in Fittr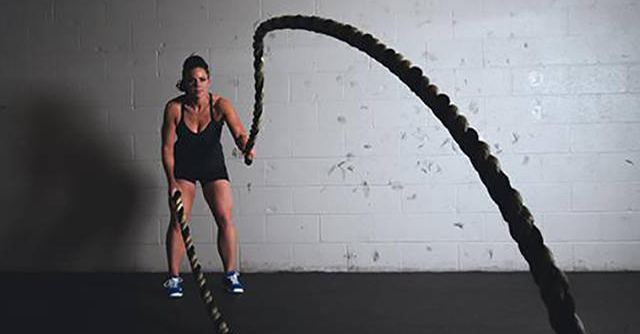 Pune headquartered fitness platform Fittr, owned and operated by Squats Fitness, said it has raised $2 million in a bridge funding round, dubbed a 'pre-Series A' round, led by Surge, the accelerator programme of Sequoia Capital India.
The round also saw participation from Better Capital, according to data from VCCEdge.
Fittr is part of Surge's third cohort, which has 15 early-stage startups.

In May, the startup raised an undisclosed amount of capital from Bollywood actor Suniel Shetty.
Set up by Jitendra Chouksey, Sonal Singh, Jyoti Dabas, Bala Krishna Reddy and Rohit Chattopadhyay, Fittr started as a WhatsApp group in 2014 and was incorporated in 2016.
The Fittr app, which was launched in 2018, caters to the user's health and fitness needs. It includes services such as diet and training tools, healthy recipes, live sessions with fitness experts and access to a community of fitness enthusiasts and experts. It operates on a freemium model and provides personalised diet and exercise plans to its paying users. It claims to currently have 8.5 lakh users on the platform.

"I started a WhatsApp group way back in 2014 to help train a few people. Today, Fittr has become one of the most engaging and informative fitness groups on Facebook, loved equally by experts and coaches, as well as those just starting out on their fitness journey. Our vision is to become the leading global social platform and marketplace for fitness coaching," co-founder Chouksey said.
About 30% of the app's user base is global, with participants from the US, the UK, Australia, UAE and Canada, co-founder Singh added.
The company, which recorded net sales of $3.82 million for the financial year ending March 2019, competes with well-funded fitness and wellness focused companies, such as Cure.fit and HealthifyMe.

In March, Cure.fit reportedly raised $109 million from Singapore government-backed fund Temasek Holdings. It provides online and offline fitness classes, healthy food delivery service and fitness apparel.
In November 2018, Sistema Asia Fund-backed wellness platform HealthifyMe raised $6 million in an extended Series B round.
Other companies from Surge's third cohort that raised capital recently include Singapore-based networking and mentorship startup Tigerhall, which raised $2 million, and community management platform Convosight, which raised $4 million.

---