The Covid-19 pandemic, popularly referred to as coronavirus, has disrupted the livelihood of millions of people, businesses, and supply chains worldwide with no end in sight. Even during these unprecedented times, businesses are required to adhere to competition laws. They are not supposed to collude with each other for prices, production, supply of goods; they are not supposed to charge excessive prices, limit production, create artificial scarcity, or impose unfair conditions on consumers.
Competition regulators are the sole authorities tasked with the responsibility to ensure that businesses function competitively during such times and do not take advantage of this situation. Different regulators across the globe have responded differently to this situation. Some have put out guidelines and validated relaxations in the law for smoother functioning during the time of this crisis, while some are proceeding with business as usual, though most are doing so remotely.
For instance, in jurisdictions such as Brazil, South Africa and China, complaints have already started flooding competition regulators.
The Brazilian Competition Authority has received a complaint regarding price gouging in connection with the pandemic. The National Cancer Institute detected an abusive increase in the price of personal protective equipment. In January 2020, a 50-unit package of face masks was sold to private healthcare providers for BRL 5.17 (USD 1). In March 2020, each package was sold for BRL 185.90 (USD 36.18). The South African Competition Authority has issued more than 100 letters to national retailers, suppliers and independent retailers following complaints for charging excessive prices for COVID-19 essentials (such as masks, hand sanitizers and toilet paper). In Beijing, a pharmacy store was fined 3 million yuan (USD 434,530) for hiking the price of N95 masks by almost six times the online rate amid a spreading virus outbreak.
However, some competition regulators, such as the United Kingdom Competition Authority have softened competition laws for the food sector, on a temporary basis to ensure access to necessary goods and services. The Australian Competition Authority has granted interim authorization allowing companies operating in various sectors such as healthcare (public and private hospitals), energy and fuel, telecommunications to work together during the pandemic in order to support consumers and small businesses adversely impacted by the pandemic.
Further, Luxembourg's Competition Council also temporarily allowed cooperation between companies to ensure the supply of scarce products or services, if necessary and in the public interest to deal with critical issues arising from the pandemic. However, the authority noted it will not tolerate information exchanges on future pricing or commercial strategy nor abusive strategies by retailers including the exclusion of small rivals from cooperation efforts or access. The European Commission (EC) has set up a dedicated mailbox that can be used to seek informal guidance on specific initiatives.
Similar initiatives were taken by the Greek Competition Authority by setting up a 'Covid-19 Competition Task Force' and the Hong Kong Competition Authority.
The EC has also published a 'Temporary Framework for assessing antitrust issues related to business cooperation in response to situations of urgency stemming from the current COVID-19 outbreak' (Temporary Framework), which is meant to provide antitrust guidance to companies willing to temporarily cooperate and coordinate their activities in order to increase production in the most effective way and optimize supply of, in particular, urgently needed hospital medicines.
Interestingly, the Temporary Framework states that measures to adapt production, stock management and, potentially, distribution in the industry may require exchanges of commercially sensitive information and a certain coordination of which site produces which medicines, so that not all undertakings focus on one or a few medicines, while others remain in under-production.
Such exchanges and coordination between undertakings are in normal circumstances problematic under EU competition rules. Nevertheless, in the current exceptional circumstances, such measures would not be problematic under EU competition law or –in view of the emergency situation and temporary nature –they would not give rise to an enforcement priority for the Commission, to the extent that such measures would be:
Designed and objectively necessary to actually increase output in the most efficient way to address or avoid a shortage of supply of essential products or services, such as those that are used to treat Covid-19 patients;
Temporary in nature (i.e. to be applied only as long there is a risk of shortage or in any event during the COVID-19 outbreak);
Not exceeding what is strictly necessary to achieve the objective of addressing or avoiding the shortage of supply. Companies should document all exchanges, and agreements between them and make them available to the Commission on request.
Another interesting approach that the EC endeavors to adopt is issuing of 'Comfort Letters' to companies or associations of companies in order to facilitate initiatives that need to be swiftly implemented in order to effectively tackle the Covid-19 outbreak.
Recognizing that joint collaborations and other collaborative arrangements can benefit consumers by enabling businesses to bring goods or services to market faster or at lower cost, or for participants to make products or services available they could not otherwise provide on their own, the Department of Justice in USA has issued a Joint Antitrust Statement regarding COVID-19. The Statement advocates that if competitors work together to "combine production, distribution, or service networks to facilitate production and distribution of COVID-19-related supplies they may not have traditionally manufactured or distributed", the agencies will view such joint efforts as "a necessary response". However, these competitor collaborations must be "limited in duration and necessary to assist patients, consumers, and communities affected by Covid-19 and its aftermath".
Moreover, the Steering Group of the International Competition Network in its statement dated 09 April 2020, has recognized that this extraordinary situation may trigger the need for competitors to cooperate temporarily in order to ensure the supply and distribution of scarce products and services that protect the health and safety of all consumers. Such joint efforts, if limited in scope and duration necessary to assist those affected by COVID-19, and in line with applicable laws or specific guidance from authorities, may be a necessary response to protect consumers and provide products or services that might not be available otherwise.
The Steering Group has recognized that it can be appropriate for competition regulators to accommodate collaboration between competitors necessary to address the circumstances of the crisis to the extent that their laws permit and in this regard it is recommended that competition regulators should issue guidance about enforcement policies and business cooperation, which should be clear, transparent and published in a timely manner.
In India, the Competition Commission of India (CCI) is responsible to enforce competition laws and even previously, in unprecedented times (such as the jat agitation and Chennai floods in India), it has stepped in.
Given the rising threat of Covid-19 in India, there is an unequivocal need for companies engaged in essential services such as medicine, food, etc. to ramp up production as the demand is skyrocketing and there are several supply chain disruptions that they have to deal with.
Recognizing that joint action and collaboration is the need of the hour, the CCI on 19 April 2020 has issued an 'Advisory to Businesses in Time of COVID-19' (Advisory). The Advisory recognizes that in such an extraordinary situation, certain businesses may need to coordinate their activities which may be in the form of sharing data on production, stock levels and timing of production; sharing of distribution network and infrastructure, R&D, logistics etc. to ensure that the larger public does not face any difficulty.
The Advisory seems to suggest that in case businesses collaborate, the test to determine whether the parties have violated competition laws will be the 'necessity and proportionality' of the conduct to address the concerns arising from COVID- 19. The test gives the CCI wide discretion to decide what is right or wrong and could leave parties entangled in legal battles for years to come.
While the Advisory is a creditable step and demonstrates that the CCI is taking note of the situation in terms of compliance with the law; in reality, it only states and explains the law as it stands and highlights the exception which exists in Section 3(3) of the Competition Act, 2002. The industry needs more comfort at this crucial time with some clarity to reduce the burden on companies from inadvertent violations of the law. The CCI must consider issuing more details in respect of the Advisory in terms of what the industry ought to expect. It must proactively engage with companies and guide them through what is acceptable and what may still be considered a contravention of the law.
The Advisory also states that companies do not have a free pass to coordinate their conduct and plan for undue gains. In fact, the spotlight would be on companies engaged in essential services and these companies should have safeguards and compliance policies to ensure efforts are successful while simultaneously limiting potential antitrust exposure that could arise. Moreover, dominant entities should ensure not take undue advantage of the force majeure clause in agreements. Any unfairness by such entities could have far reaching ramifications. The message to the companies is that, essentially, the law will be enforced as it used to be and there may be some exceptions to the rule in respect of critical healthcare products and essential products/services that result in increase of efficiency, benefit to the consumer, improvement in production/distribution etc. The companies must remain compliant and not get complacent about adherence with antitrust laws.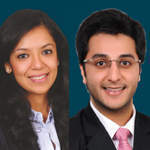 Kanika C Nayar & Arjun Nihal Singh
---
Kanika Chaudhary Nayar is a partner at L&L Partners Law Offices. Arjun Nihal Singh is a managing associate at L&L Partners Law Offices. The views in this article are their own.
---