The popularity of augmented reality (AR) and virtual reality (VR) technology has created a lot of buzz both in the enterprise and consumer markets. AR and VR are creating immersive experiences that can significantly change the way users interact, engage and visualize the physical and digitally simulated world.
While VR aims to create an entirely simulated immersive experience, AR takes a different approach of layering digital content over the real world. Based on the trends that we are noticing, AR and mixed reality (MR) are gaining traction over VR in the enterprise arena.
Global AR market takes off
In spite of low adoption of AR and VR devices when compared to other electronic gadgets, top technology giants do see the potential of AR/VR technology and have allocated significant budgets to its R&D. It is clear that interest in AR and VR is booming, drawing strong interest from investors and major technology companies.
The global market for AR is expected to grow at a healthy rate of more than 55%, from roughly $6 billion in 2019 to over $149 billion in 2025, as reported by MarketWatch. Consumer downloads of AR mobile applications have been increasing worldwide and are expected to reach six billion in the next three years.
AR/VR has gained a lot of traction across industry verticals globally and India is no exception.
India AR market expected to grow at CAGR 55%
India is well positioned to leverage the opportunities presented by the rising demand for AR/VR applications in education, automotive, healthcare, manufacturing, retail and many other sectors. According to Nasscom, India's AR/VR market is slated to touch $6 billion by 2022.
The Indian AR/VR market landscape comprises significant large and small players including technology and platform providers, system integrators and device equipment manufacturers. With the launch of Jio's Holoboard -- made by startup Tesseract -- there has been an increase in overall awareness about AR/VR technology.
Unlocking the potential of AR in business
With the evolution of platforms led by Apple's ARKit and Google's ARCore, there has been a massive proliferation of smartphone-based AR. It is being implemented in a variety of ways across different industry areas in India. Some of the most interesting use cases are in training, design, marketing and asset management.
Major brands such as Shoppers Stop, Lifestyle and Lenskart have experimented with AR technology. Shoppers Stop has launched an AR-based dressing room that gives customers the option to try before you buy. The retail chain recently ran a newspaper ad asking readers to download an app and use it to trigger an augmented reality set-up in which he or she could interact with the product and also get surprise offers.
Training is another exciting area. AR technology is being used to train individuals with skills such as welding, spray painting and fire safety that can be difficult using conventional methods. Byju's, an edtech company, uses AR extensively for experiential learning.
Mahindra & Mahindra and Tata Motors are using AR and VR platforms to create dynamic showroom experiences. One can experience the features, colors, accessories, 360-degree interiors and exteriors of XUV300 on a mobile device.
Led by the Pokémon Go craze, consumers are catching on to downloading AR-powered apps such as Augtraveler. It uses AR technology to narrate the history of a particular heritage site, its background and importance, allowing users to fully understand its significance.
The Challenges to Overcome
The successful adoption of AR depends on the seamless experience end users enjoy. Current AR apps are mostly built for smartphones which require the right hardware capabilities - processor, cameras, motion sensors, screen, connectivity and the ability to run the apps. Other device types such as smart glasses and head mounted devices remain expensive, and as such a deterrent to adoption.
Immersive 3D content also remains a challenge to AR adoption. Creating 3D models of objects are expensive and time-consuming and needs different skills.
So there is still some way to go in building awareness for these technologies and their benefits, both in terms of companies building them and consumers embracing them.
But as digital experiences become the new norm of interacting, businesses are being challenged to create immersive experiences. Stay tuned for AR and VR to become more widely used and expected.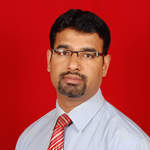 Purushottam Darshankar
---
Purushottam Darshankar is innovation and R&D architect at Persistent Systems. The views in this article are his own.
---