Tech Mahindra reports 29% decline in Q4 profits; Focus on digital transformation in FY21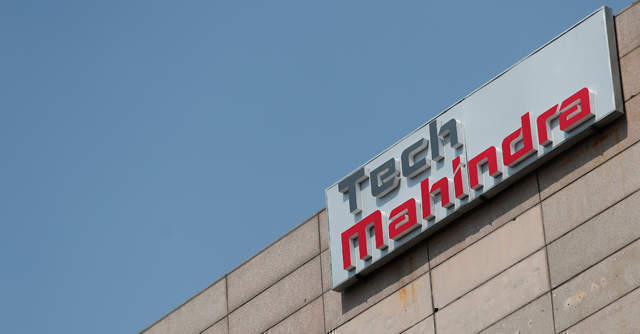 Pune headquartered information technology (IT) services firm Tech Mahindra on Thursday reported a 29% decline in consolidated net profits for the fourth quarter of the financial year 2019-2020 (FY20).
The consolidated net profits for the quarter ended March 2020 stood at Rs 804 crore against Rs 1,132 crore in the corresponding quarter in the previous financial year. Net profits for the full year stood at Rs 4,033 crore, down 6.14% from Rs 4,297 crore in the previous financial year.
Revenues during the quarter under review stood at Rs 9,490 crore, up 6.72% from Rs 8,892 crore in the corresponding quarter in the previous financial year. Revenues for the full year stood at Rs 36,867crore, up 6.11% from Rs 34,742 crore in the previous financial year.

"Q4 has been a quarter where some of our metrics were impacted by the environmental challenges. Efficient operations, cost optimization and delivery automation will be the key focus areas going into the next year," Manoj Bhat, the company's CFO, said.
"While the demand traction seen through the first three quarters of fiscal 2019-2020 has reversed in Q4, we expect that the focus on digital transformation, remote working, and network modernization will recover in the medium term," managing director and CEO CP Gurnani said in a statement.
During the quarter, the company invested in Telangana by opening a delivery centre and a blockchain centre. It also tied up with cybersecurity company Virsec and Helsinki- based sustainable fibre solutions company Ahlstrom-Munksjö. The company also inked a deal to acquire artificial intelligence-focused Zen3 Group for $64 million in an all-cash deal.

"Our strong balance-sheet combined with a focus on cash conservation will help us tide over the volatility in near term, as we look to emerge stronger and leaner to capture opportunities ahead," Bhat said.
Tech Mahindra's earnings are in slight variance to the earnings reported by the other leading IT services players for the fourth quarter of FY20.
Last week, Bengaluru-based Infosys reported a flat 0.8% sequential revenue growth in its operations to Rs 23,267 crore. Net profits declined 3% on a sequential basis to Rs 4,335 crore from Rs 4,457 in the previous quarter. The company's bottom line, however, grew 8% from Rs 4,074 crore a year ago.

Wipro posted a 2.3% growth in revenues to Rs 15,470 crore. Tata Consultancy Services (TCS) reported a 5.1% rise in revenues at Rs 39,946 crore.
Both Infosys and Wipro have deferred their revenue guidance citing financial uncertainties around the impact of the Covid-19 pandemic.
---