Why Covid-19 will accelerate the cloud computing era across enterprises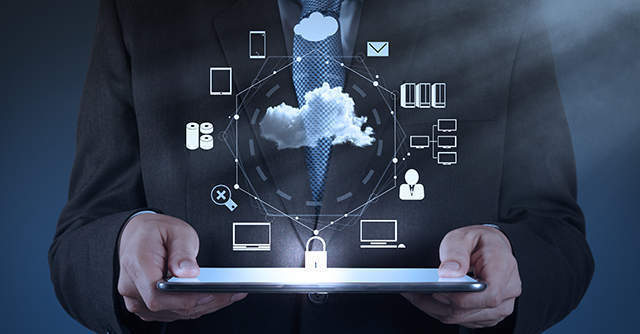 How different would the situation have been for enterprises if the Covid-19 pandemic had hit the world 10 years ago when businesses heavily depended on physical servers, networks and their own up-time and availability?
The pandemic has put the world economy into remote working mode almost overnight. The adoption of cloud computing solutions has, however, ensured that businesses live to fight another day.
Concepts such as 'cloud first' and 'cloud only approach' have now become the mainstay while remote working is the new normal.

"Even if you discount the cost factor, the sheer scale of human resources needed to run such data centres would have resulted in partial to total platform outages for SMBs during such a pandemic," Ketan Gaikwad, CEO of Receivables Exchange of India Ltd (RxIL), a government-approved trade receivables discounting system (TReDS) Platform told TechCircle.
According to Gaikwad, the always-on resiliency and seamless disaster recovery, which is native to public cloud infrastructures, is vital for the success of small and medium businesses today.
Cloud solutions have emerged as the drivers of business during the Covid-19 pandemic for enterprises and startups alike. Decisions for cloud services taken now will signal a paradigm shift from on-premise systems to predominantly cloud systems.

The traditional monoliths are now going cloud native, driven mostly by kubernetes, microservices and artificial intelligence- machine learning (AL-ML).
The biggest benefit of the cloud is that it has turned expensive, long to implement solutions into software-as-a-service (SaaS) models.
These SaaS based models are cheap, fast, and effective to deploy. Solutions such as enterprise resource planning, supply chain management and other workflow applications are in-demand as versatile SaaS models can be provided by companies of any size, to clients of any size.

Companies, which had bet on 'anything-as-a-service' as the future of information technology, will emerge clear winners in the ongoing pandemic.
Research firm Gartner predicts that public cloud services will grow 17% in 2020, even as global IT spends are predicted to decline 8% year-on-year. In this, infrastructure-as-a-service (IaaS) is expected to grow by 24% in 2020 owing to data centre consolidation. Consolidation here refers to strategies and technologies that allow for the creation of more efficient and robust information technology (IT) infrastructure.
"Cloud infrastructure services are much faster and function-as-a-service which operates a host of "native" libraries of functions, rather than developing something that is a "commodity" yourself. It even allows a "dynamic" change in the number of servers/data storage based on actual business requirements that can change in real time," George Mitra, CEO and Co-Founder, Fintso, a platform-as-a-service provider for mutual funds told TechCircle.

Cloud growth is also expected to grow even post the lockdown period, according to Sunil Gupta, CEO of hyperscale data centre solutions provider Yotta Infrastructure.
"Right now we can only increase the cloud capacity of clients as we cannot physically move captive data centres to the cloud as everything is under lockdown," Gupta told TechCircle.
"The real benefit will come later when the shifting of workloads occurs from captive data centres to third-party data centres," he added.
Digital transformation

Almost all IT services companies have pinned their hopes on digital transformation contracts to rescue them from what is expected to be a washout year.
A report by Illinois based IT technology company Flexera, which, during its annual survey in March, specifically asked a question about the impact of Covid-19 and how it could alter existing cloud plans, found out that 47% of both SMBs and enterprises planned to increase cloud usage in light of the crisis.
Some of the challenges in cloud adoption included understanding app dependencies (63%), assessing technical feasibility (47%), assessing on-premise vs cloud costs (41%) as well as migrating the app and data(38%).

Although a major reason for the increased cloud usage is the extra capacity needed for cloud based applications to meet burgeoning demand, other enterprises might accelerate migration in response to reduced staff strength, difficulties in accessing data centre facilities as well as delays in hardware supply, the Flexera report said.
IT services firm Cognizant's CEO Brian Humphries also said the pandemic shock waves have spurred clients to accelerate digital journeys.
"More major IT trends such as core modernization, data modernization, and cloud adoption will accelerate," he said during the company's Q1 2020 earnings call earlier this year.
Indian IT services major Infosys also looks to blunt the impact of Covid-19 by betting on cloud to take forward the company's revenue growth for the financial year 2020-2021. The Bengaluru-headquartered company recently acquired cloud-based communications provider Metaswitch networks to bolster its cloud communications offerings.
A big bang approach
Satya Nadella, CEO of Microsoft, said last month that Covid-19 has led to Microsoft seeing two years' worth of digital transformation occurring in just two months of its third quarter.
Nadella referred to a big bang approach, where cloud services are deployed in a fast manner for quick adoption and efficiency. The opposite of such an implementation would be a phased approach. Nadella has been credited with pushing cloud computing at Microsoft.
"This is an opportunity to do big bang cloud implementation and implement virtualization at scale. If enterprises have a budget and are confident about the future they should do a big bang transformation," Pareekh Jain, CEO of Pareekh Consulting, a Bengaluru-based IT outsourcing advisory firm, spoke to TechCircle.
Hangzhou, China based Alibaba Cloud, the cloud computing wing of the ecommerce giant, announced it would invest $28 billion in its cloud infrastructure over the next three years. Alibaba Cloud is the top cloud provider in the Asian market, according to Gartner, in a report released late April.
Work from home… forever
Several companies have plans to adopt long-term remote working solutions. Tata Consultancy Services, for example, has already announced that 75% of its 4.5 million employees will work from home even post the Covid-19 crisis.
According to Lux Rao, director – solutions and consulting, NTT India, most CIOs have already deployed some sort of a temporary measure to get accustomed to the work from home situation and now would be the time to adopt and consolidate cloud services on a larger scale.
"If this is the new normal, they might as well actually make it robust and resilient. And the thought process is to look at it holistically and as a long term business continuity plan," Rao told TechCircle.
"CIOs should evaluate their portfolio of hardware and software on dimensions of risk and benefit and accordingly decide on a strategy of public cloud, private cloud and hybrid cloud and also different phases of migration," Pareekh advised.
The right choice of the cloud vendor is also a critical factor at this stage. Pareekh suggested selecting cloud service providers based on three main criteria:
Capability in different cloud ISVs (independent software vendor) and platforms
Technical expertise in migrating tools and security
Total costs including migration and support
However, another fundamental criteria that would help enterprises move forward is to have the same level of security that was present before the Covid-19 era during the current work from home situation.
"Beefing up or ramping up the security posture is a critical aspect for business. Another requirement is that CIOs need to ensure 'anydevice, anywhere and any connect' for employees and building near real experiences for them," added Rao.
'Anydevice, anyconnect' refers to employees being able to access work in a myriad of environmental situations, while real experiences refer to providing the same type of access to collaborative tools and solutions that would be available to the employee if they were in the office setup. Rao also suggests that the CIO should invest in tools that would ensure that the employees are as productive as they are from offices in their homes.
---