Exclusive: Ebix, Yatra defer acquisition deadline again; Yatra mulls foray into office supplies ecommerce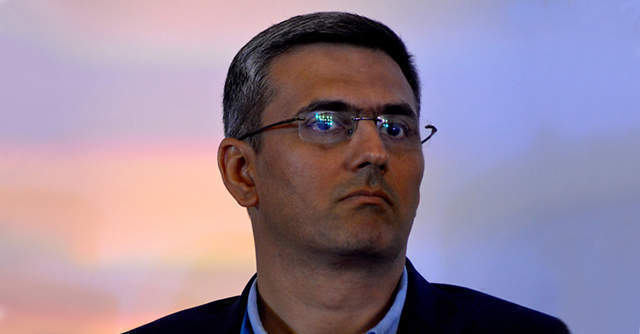 US-headquartered software firm Ebix, which owns payments firm ItzCash, has pushed the deadline for the completion of its acquisition of travel company Yatra Online for the fourth time in a little over a month.
Yatra has entered into a fourth extension agreement with Ebix to defer the outside date of the merger agreement to June 4, 2020, according to filings with the Securities and Exchange Commission (SEC).
The outside date is a date both parties have agreed on in advance whereby in the event of a failure to complete the merger or acquisition, either party can terminate the merger agreement and walk away from the transaction.

"Pursuant to the Fourth Extension Agreement, the Outside Date has been further extended to June 4, 2020 in order to provide the parties with time to determine whether they can reach mutual agreement on an amendment of certain terms of the Merger Agreement," the filing showed.
Email queries to Ebix and Yatra didn't elicit responses at the time of publishing this article.
Ebix had entered into a definitive agreement with Yatra Online in July 2019 to acquire the latter.

However, the companies failed to close the deal even after a year of the initial offer.
The merger agreement, dated July 16, 2019, was scheduled to close on April 12, 2020. It was first extended to April 27, 2020. On April 28, Yatra filed a second extension agreement to inform the SEC that the deal is deferred to April 30, 2020. On May 1, the companies agreed to stretch the deadline further to May 4, 2020.
At the time of announcing the deal last year, Yatra had said that the acquisition would give it an enterprise value of $337.8 million (Rs 2326.86 crore then), which marked the largest acquisition for Ebix in terms of ticket size. Ebix arrived at this figure by valuing each share of Yatra at $4.90 a piece, which was the closing price of Yatra on March 8, 2019, the last trading day before Ebix made the offer. The share value represented a 32% premium over the closing share price on the said date.

However, after adjusting for debt, working capital and conversion of warrants and factoring in for minimum cash requirement, the transaction was supposed to eventually amount to $239 million (Rs 1645.32 crore then) in an all-stock transaction.
As part of the terms and conditions of the deal, Yatra would continue to remain and operate as an independent brand.
Yatra was founded in 2006 by former Ebookers Group (UK) executives Dhruv Shringi, Manish Amin and Sabina Chopra. The company raised capital from a number of venture capital, private equity and strategic investors including Mukesh Ambani-led Reliance Industries, Norwest Venture Partners, Intel Capital, IDG Ventures and Vertex Venture Management.

It operates in India through Gurugram-based unit Yatra Online.
In July 2016, Yatra had signed a reverse-merger agreement with US-based special purpose acquisition company Terrapin 3 Acquisition Corp, which was listed on the Nasdaq, paving the way for a back-door listing of the second Indian online travel services provider in the US after rival MakeMyTrip.
Yatra's revenues and profits have been on a decline over the past few years. The company's net profit declined nearly 18% to Rs 11.28 crore for the three months ended December 31, 2019 as compared to Rs 13.75 crore in the year-ago period. In the third quarter of the previous year, Yatra had registered Rs 23.23 crore in profits. Its revenue slipped to Rs 196.68 crore from Rs 220.47 crore during the period under review. In the third quarter of ended December 31, 2017, the company had recorded a revenue of Rs 336.04 crore.

While Shringi attributed the muted growth to the troubles of the domestic air traffic industry last fiscal, the ongoing Covid-19 pandemic is causing greater distress to the travel and tourism sector. The near-term impact of Covid-19 is expected to weaken top-line growth for Yatra whose business heavily depends on the air ticketing business.
According to a report by financial daily Mint, Yatra has enforced pay cuts between 25% to 75% for some employees while the remaining workforce has been furloughed.
Simultaneously, the Gurugram-based company has been looking at adjacent sectors to find new sources of revenue.

According to two people privy to developments at the company, Yatra is gearing up to foray into online commerce of office supplies to leverage the strong corporate client base it caters to.
Founder and CEO Shringi did not respond to TechCircle's queries seeking details of the rollout of this new business unit.
Yatra is slated to be Ebix's seventh acquisition as part of its efforts to expand its corporate travel portfolio business in India.
Atlanta-based Ebix offers software and provides ecommerce services for the insurance, financial, healthcare industries. Its unit EbixCash had acquired Mumbai-based Mercury Travels and Delhi-based Leisure Corp last year with an aim to create a travel division focused on luxury, events and sports-related travellers.
The firm hit the headlines in India in mid-2017 after it had acquired digital payments company ItzCash for $120 million and followed it up with the buyout of online-offline travel agency Via for $75 million. In February last year, Ebix acquired an 80% stake in travel technology company Zillious Solutions for an undisclosed sum. In October 2018, Ebix said it would buy Business Travels to expand its Via travel business and pick up a 67% stake in Delhi-based Routier, a marketplace for trucking logistics.
Read: With Yatra next on its buyout wishlist, is Ebix biting off more than it can chew?
The company's other investments include Centrum Direct, the foreign exchange services arm of Centrum Capital Ltd, which it bought for about $175 million in April 2018. In July, it acquired Pune-headquartered lending software company Indus Software Technologies for $29 million. The company also acquired a 60% stake in Indian e-learning company Smartclass for $8 million (Rs 52 crore) in April 2018.
The Ebix stock has been underperforming in the stock market for the past few years. Its market value fell to its lowest level since 2016 and stands at $632 million currently.
---