Exclusive: Trifecta Capital marks third logistics bet this year with intra-city services platform Blowhorn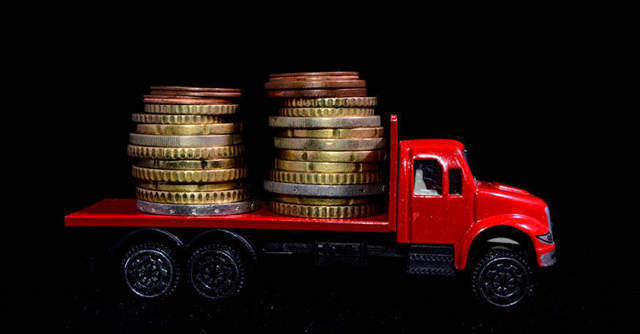 Catbus Infolabs, the parent entity that runs intra-city logistics services provider Blowhorn, has raised an undisclosed sum in a debt round from venture lender Trifecta Capital.
The company plans to use the fresh capital to achieve profitability by the end of financial year 2020-2021 besides expanding its team and geographical footprint, Mithun Srivatsa, CEO of Blowhorn, told TechCircle.
Founded by Srivatsa and Nikhil Shivaprasad in 2014, Blowhorn is a full-stack, asset-light, intra-city logistics platform. The Bengaluru-based company operates a platform for customers to connect with mini-truck owners for intra-city delivery consignments.

The startup has expanded its presence to over 20 cities across the country and has over 40,000 driver partners on its platform. It operates with a suite of services to cater to the handling of goods that weigh between one gram and a tonne.
Its customers include major ecommerce players Amazon and Flipkart as well as companies such as FedEx, Reliance Digital, Quikr, Xiaomi, Furlenco and Bisleri.
"Blowhorn is building a fast growing business in a space that is seeing even greater interest in times of COVID19. Given its focus on intra-city logistics and depth of fulfilment capabilities, the company is able to support a wide spectrum of customers in these challenging times," Trifecta managing partner Rahul Khanna said.

In its previous funding round, the company had raised an undisclosed amount from existing investors Michael & Susan Dell Foundation, Chiratae Ventures (formerly IDG Ventures India), Venture Catalysts, American philanthropist James Sorenson and Japanese venture capital firm Dream Incubator. The round was led by a prominent undisclosed investor.
In 2017, the firm had raised $3.6 million in its Series A funding from IDG Ventures India, MSDF, Draper Associates and Unitus Seed Fund. Blowhorn was the first Series A bet in India for billionaire venture capitalist Tim Draper's Draper Associates.
This is Trifecta's third bet on the logistics segment this year. It has backed market leaders in the technology-enabled logistics space such as Rivigo and BlackBuck in the recent past. It infused $4 million in BlackBuck early this month and $3.4 million in Rivigo in January.

---