In Brief: Flipkart gets five more senior vice presidents; Govt bans WeTransfer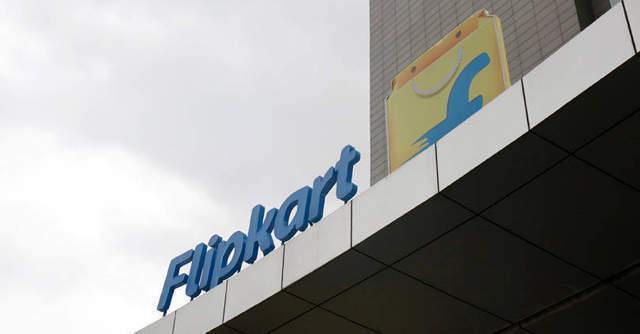 Walmart-backed ecommerce platform Flipkart has elevated five executives to the role of senior vice president, taking the total tally to 14, The Economic Times reported. Manish Kumar, earlier the vice president of business development, will lead Flipkart's grocery division; and Ravi Iyer will move from the role of chief of staff to lead corporate finance, including mergers and acquisitions (M&A) and investor relations, the report said. Anand Lakshminarayanan, Ranjith Boyanapalli and Ravish Kumar Sinha, formerly vice president of Flipkart Data Group, head of fintech and payments, and the lead of search department, respectively, will continue with their current responsibilities, it added.
DoT bans file sharing app WeTransfer
The Department of Telecommunications (DoT) has banned Amsterdam headquartered file sharing app WeTransfer, citing national security risk, as per an Entrackr report. On May 18, the DoT issued a notice to internet service providers across the country to ban two specific uniform resource locator (URL) links on WeTransfer, the report said. Another notice was sent to ban the entire site, the news platform added, citing a Mumbai Mirror report.
PE firm Basis Vectors launches $50 mn fund
Private equity firm Basis Vectors has rolled out its first fund with a corpus of $50 million, Inc42 reported. The investment was led by venture capital firm Cianna Capital, along with participation from Netcore founder Rajesh Jain and Tracxn's Abhishek Goel, the report said. The San Francisco headquartered firm is set to acquire, transform and accelerate vertically focused business-to-business software-as-a-service (SaaS) companies, it said.
Sachin Bansal may not get SEBI nod for mutual fund foray

The Securities and Exchange Board of India (SEBI) is not likely to issue a license to Flipkart's co-founder Sachin Bansal to enter the mutual funds segment, as he has not acquired a no-objection certificate from the Reserve Bank of India, as per a Moneycontrol report. Bansal had applied for a mutual fund licence through non-banking finance company Chaitanya India Fin Credit, which he acquired in September 2019, it said.
B2B firm Medikabazaar to offer services for corporates
Online business-to-business (B2B) platform for medical supplies Medikabazaar is set to expand its services to offer protective equipment to organisations and workplaces. The company will sell products such as infrared thermometers, automatic sanitisation tunnels, MedSmart temperature sensor masks and respirators, as well as sanitisers and disinfectants, as per a statement.
South Korean govt-run accelerator programme invites applications
K-Startup Grand Challenge, a South Korean government-run startup accelerator, has launched a programme to help foreign startups enter the Korean market. Companies in sectors including emerging technology, fintech, media and ecommerce can apply for the three-month programme till July 25, as per a statement. Selected startups will receive monetary support, and mentoring and networking opportunities, it added.
BharatPe appoints Ankur Jain as chief product officer

QR-code based merchant payment service and lending company BharatPe announced the appointment of former senior director of product management at Walmart Labs, Ankur Jain, as its chief product officer. Prior to joining BharatPe, Jain was the CEO and co-founder of artificial intelligence-powered travel assistant Instalocate. Jain's appointment is a part of leadership hiring by the company to meet its goal of onboarding 10 million merchants by end of the year, a statement said.
Women-focused social networking platform SHEROES buys Naaree.com
Women-only social networking platform SHEROES has announced the acquisition of Pune-based women's publishing platform Naaree.com. Additionally, Naaree founder Priya Florence has been appointed as the group editor of SHEROES, as per a statement. The acquisition will also bring Naaree's readership to the social media platform, which is expected to touch 100 million users by 2023, the company said.
---