IT spending in India to decline by 8% in 2020 due to Covid-19: Gartner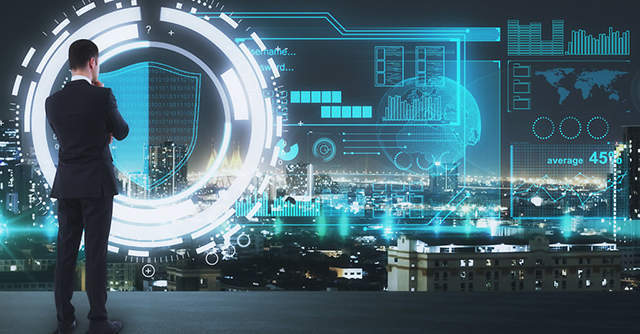 Information technology (IT) spending in India is expected to see a decline of 8% to $83.5 billion in 2020, according to a forecast by research firm Gartner.
Last month, Gartner revised its global IT spending prediction for the year. It warned of an 8% decline, with the overall IT budget to fall to $3.4 trillion, due to the Covid-19 crisis.
"The fear of a global economic recession due to the Covid-19 pandemic is forcing chief information officers (CIOs) in India to be very cautious about their IT spending this year. In partnership with their CFOs, CIOs in India are reprioritizing their IT budgets on mission-critical initiatives," Naveen Mishra, senior research director, Gartner said in a statement. This is the first such decline in five years.

The pandemic has forced CIOs in India to spend more on business continuity, remote working and workforce collaboration.
Investment on devices and data centre systems in India is set to record the steepest decline in 2020, at -15.1% and -13.2%, respectively, the statement said.
However, technologies such as telehealth, smart-chatbots, mobile applications enabling deliveries, and distance learning education software will see an increase in spending in 2020. Spending on enterprise software will see a moderate decline of -2.6%, in 2020.

"The lockdown measures forced sectors such as education, healthcare, and public utilities to accelerate their digital transformation. However, sectors such as retail, insurance, and banking that were already advanced in their digital transformation have to reduce their IT spending in 2020," Mishra added.
Global IT spending was projected to hit $3.9 trillion in 2020, an increase of 3.4% from 2019, according to a report by Gartner released this year in January. Investment in the sector took a nosedive since the emergence of Covod-19 pandemic and the resultant economic downturn.
According to a separate forecast by Gartner during last year in November, the information technology spending in India was expected to hit $94 billion in 2020, which is a 6.6% increase from $88.5 in 2019. Around the same time, Gartner said that end user spending on cloud services in India will increase by 25% to touch $3.4 billion in 2020.

---