In Brief: Ola Electric Mobility's hiring plans; Pegasystems unveils solution to unify distributed enterprise tech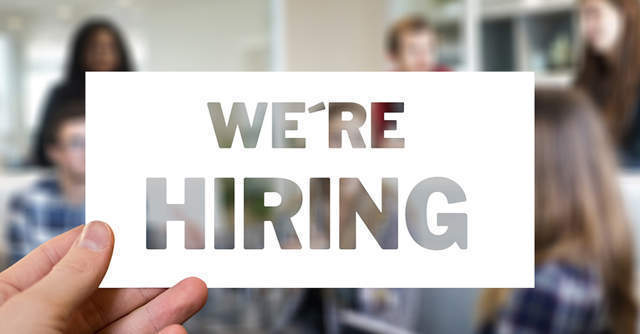 Ola Electric Mobility, a subsidiary of ANI Technologies, has started hiring for top roles, The Economic Times reported. The company has appointed Vithal Acharya as its head of human resources head. It plans to hire at least half a dozen more senior executives in the coming months, the report said. ANI operates ride-hailing platform Ola, which recently laid off 1,400 employees or about 25% of total headcount. In an email to Ola staff, CEO Bhavish Aggarwal said the job cuts were linked to revenue loss due to the nationwide lockdown.
Read: Ola Electric buys Dutch firm Etergo; lines up two wheeler launch next year
Pegasystems rolls out Pega Process Fabric
Software firm Pegasystems has unveiled a new cloud-based software architecture, Pega Process Fabric, which is designed to streamline customers' work across distributed enterprise technologies. The platform breaks down technology silos to unify work across the enterprise and helps improve user experiences for employees, customers, and partners, according to a statement. It is available via a no-code authoring environment, Pega Platform, the company said. The platform combines dynamic APIs (application programming interface), open UX (user experience) framework, UI (user interface) components, robotic automation, and data virtualisation to bridge connectivity gaps from end to end, the statement added.
Unreliable, legacy technologies are halting digital transformation: Veeam study

About 50% of organisations believe that their digital transformation is hindered by unreliable, legacy technologies, according to a study by cloud data management firm Veeam. Some 44% of organisations cite lack of information technology (IT) skills as another barrier to success. The study, Veeam 2020 Data Protection Trends, surveyed over 1,500 global enterprises. Ransomware and cyber-threats are among the top challenges faced by organizations today. An average ransomware attack costs over $80k to restore data, Veeam said in a statement.
After Odisha and Jharkhand, Swiggy to deliver alcohol online in WB
Days after launching alcohol delivery in Odisha and Jharkhand, online food delivery platform Swiggy has expanded its services to West Bengal. Swiggy, which has started delivering alcohol in Kolkata and Siliguri, will soon launch the service in 24 more cities in West Bengal, according to a statement. Additionally, retail partners will be equipped with a partner app to manage product listing and update the availability of items in real-time, it added.
Read: Swiggy in talks with state govts for alcohol delivery permits
Log9's CoronaOven secures certification

Bengaluru-headquartered nanotechnology startup Log 9 Materials Scientific's novel sanitization chamber CoronaOven has been certified by the Indian Council of Medical Research (ICMR)-empanelled Council of Scientific and Industrial Research, Central Scientific Instruments Organization's (CSIR-CSIO) laboratory, for appropriate UV-C light intensity and safety.
AP govt rolls out virtual assistant
Andhra Pradesh government-backed National Heath Mission has joined hands with Armonk, New York-headquartered technology company IBM for a Watson-powered chatbot. The virtual assistant, Watson Assistant for Citizens, has gone live on Andhra Pradesh National Health Mission portal of Department of Health, Medical and Family Welfare. It can answer questions about Covid-19 in English, Telugu and Hindi, according to a statement.
---