Yatra terminates merger with Ebix for alleged breach of contract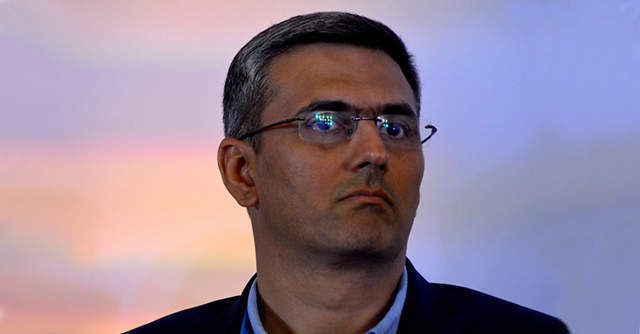 Travel company Yatra Online has terminated the merger agreement with US-headquartered software firm Ebix over alleged violation of agreement terms.
The company has initiated legal proceedings in the Delaware Court of Chancery, seeking substantial damages for Ebix's breaches of the merger agreement, Yatra said in a statement.
"Ebix's conduct breached material terms of the agreements and frustrated Yatra's ability to close the transaction and obtain the benefit of Yatra's bargain for Yatra's stockholders," it said.

In a separate statement, Yatra said it has been streamlining operations and enforcing cost cutting measures including layoffs over the last 18 months. Since April this year, the company has reduced management salaries by 50%, introduced a variable reduction in salaries of 25-75% across the board, and frozen salary hikes.
The company has also outsourced its call-center operations, clamped down on marketing spend, and reduced customer promotions in B2C hotels and besides renegotiating supplier payment terms and fixed costs, and deferring non-critical expenditures to fight the Covid-19 induced business challenges.
TechCircle recently reported that the Gurugram-based company was looking at adjacent sectors to find new sources of revenue. According to two people privy to developments at the company, Yatra is gearing up to foray into online commerce of office supplies to leverage the strong corporate client base it caters to.

Yatra had entered into a fourth extension agreement with Ebix two weeks ago to defer the outside date of the merger agreement to June 4, 2020.
Ebix had entered into a definitive agreement with Yatra Online in July 2019 to acquire the latter. However, the companies failed to close the deal even after a year of the initial offer.
The merger agreement, dated July 16, 2019, was scheduled to close on April 12, 2020. It was first extended to April 27, 2020. On April 28, Yatra filed a second extension agreement to inform the SEC that the deal is deferred to April 30, 2020. On May 1, the companies agreed to stretch the deadline further to May 4, 2020.

At the time of announcing the deal last year, Yatra had said that the acquisition would give it an enterprise value of $337.8 million (Rs 2326.86 crore then), which marked the largest acquisition for Ebix in terms of ticket size. Ebix arrived at this figure by valuing each share of Yatra at $4.90 a piece, which was the closing price of Yatra on March 8, 2019, the last trading day before Ebix made the offer. The share value represented a 32% premium over the closing share price on the said date.
However, after adjusting for debt, working capital and conversion of warrants and factoring in for minimum cash requirement, the transaction was supposed to eventually amount to $239 million (Rs 1645.32 crore then) in an all-stock transaction.
Yatra was founded in 2006 by former Ebookers Group (UK) executives Dhruv Shringi, Manish Amin and Sabina Chopra. The company raised capital from a number of venture capital, private equity and strategic investors including Mukesh Ambani-led Reliance Industries, Norwest Venture Partners, Intel Capital, IDG Ventures and Vertex Venture Management.

It operates in India through Gurugram-based unit Yatra Online.
In July 2016, Yatra had signed a reverse-merger agreement with US-based special purpose acquisition company Terrapin 3 Acquisition Corp, which was listed on the Nasdaq, paving the way for a back-door listing of the second Indian online travel services provider in the US after rival MakeMyTrip.
Yatra's revenues and profits have been on a decline over the past few years. The company's net profit declined nearly 18% to Rs 11.28 crore for the three months ended December 31, 2019 as compared to Rs 13.75 crore in the year-ago period. In the third quarter of the previous year, Yatra had registered Rs 23.23 crore in profits. Its revenue slipped to Rs 196.68 crore from Rs 220.47 crore during the period under review. In the third quarter of ended December 31, 2017, the company had recorded a revenue of Rs 336.04 crore.

Atlanta-based Ebix offers software and provides ecommerce services for the insurance, financial, healthcare industries. Its unit EbixCash had acquired Mumbai-based Mercury Travels and Delhi-based Leisure Corp last year with an aim to create a travel division focused on luxury, events and sports-related travellers.
The Ebix stock has been underperforming in the stock market for the past few years. Its market value fell to its lowest level since 2016 and stands at $632 million currently.
---