Days after failed Ebix merger, Yatra CEO says firm has funds to tide over crisis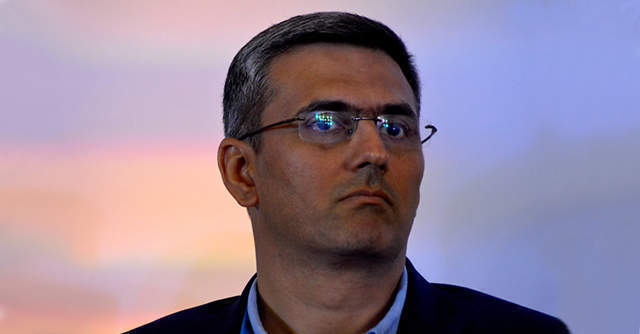 At a time when the tourism sector has come to a near standstill, travel portal Yatra Online said it has adequate liquidity to tide over the slowdown caused by Covid-19 induced travel restrictions.
As of June 4, the company had available liquidity of $32.5 million, CEO Dhruv Shringi said during an investor presentation.
Additionally, the firm has more than halved its fixed costs from $2.7 million in March to $1.2 million in May this year, he said. "Our fixed costs (have) reduced to 43% of March 2020 levels and 30% of March 2019 levels," he added.

In the past few months, the online travel agency has cut management salaries by 50% and announced variable reductions between 25% and 75% across the board, Shringi said.
"With the steps taken during the 60-odd days, we expect the business to get to 15-20% of the operating margins when things normalise," he added.
The announcement comes days after Yatra called off the merger with software firm Ebix over alleged violation of agreement terms. Had the deal gone through, the online travel agency would have had an enterprise valuation of $338 million, according to the merger agreement drafted on July 16, 2019. The Gurugram-based company has filed a case against Ebix for breach of contract.

Shringi, who founded Yatra in 2006 with Manish Amin and Sabina Chopra, did not respond to queries related to the ongoing litigation.
However, he did not rule out the possibility that merger terms may be renegotiated. "At the appropriate moment, that can be discussed," he said.
On Monday, Ebix said that it "strongly disagrees with the allegations" set forth in the complaint by Yatra.

"Ebix intends to enforce all of its rights under the merger agreement, and is currently considering all options, including a countersuit against Yatra, on account of multiple breaches of the merger agreement," the statement said.
Yatra, the largest corporate travel services provider in India, is banking on digitisation of corporate travel in the country for growth. Only 5% of the estimated $32 billion market has access to online travel services, so there is plenty of room for growth, the company said.
For the quarter ended December 31, 2019, its net profit declined 18% to Rs 11.28 crore, compared to a year ago.

Amid the ongoing Yata-Ebix tussle, the former's shares on Nasdaq gained 1.26% on Monday to $1.21, while the latter's shares fell 7.11% to end at $28.8.
---