Venture Catalysts bets on refreshment marketplace F5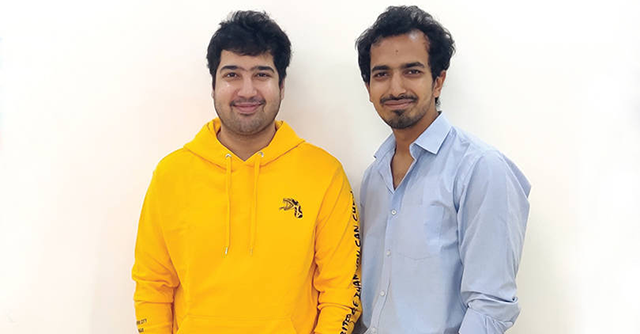 New Delhi-based Kaivalya Foods and Beverages, which owns and operates refreshment aggregator platform for office goers F5, has raised an undisclosed amount in a seed round from accelerator platform Venture Catalysts.
F5 plans to use the funds to expand the scope of its product offerings, including refreshments, meals, beverages along with services such as delivery pickups and drop-offs and mobile recharge, a statement said.
"We will use the funding to optimise our supply chain operations and reach a wider audience. While we have started our journey quite recently, the investment from Venture Catalysts comes as validation of our work," Lalit Kumar Aggarwal, co-founder of F5 said.

The company has previously raised funding from investors such as venture capital firm LetsVenture, Madhusudan Kela's family office Singularity Ventures, consulting firm Tres Ventures and early-stage business solutions provider Startup Buddy. The startup was mentored by Gurgaon-based incubator Huddle
Founded in 2018 by IIM Lucknow alumni Raghav Arora and Lalit Kumar Aggarwal, the platform aggregates local refreshment stores that provide beverages and snacks to nearby workplaces. It claims to have onboarded over 4,000 paying consumers in Delhi and Lucknow. F5 claims to sell over 8,000 cups of tea a day, which is its main offering, and records annual revenue of Rs 1.5 crore.
According to the company, the workplace retail segment is an estimated $64 billion industry.

The platform allows registered vendors to up-sell and cross-sell their products. It has so far partnered with 20 such vendors and plans to partner with 5,000 vendors within the national capital region going ahead.
"Our consumers wanted us to have physical stores and be near them for their immediate needs. Just a couple of months back, we decided to cater this demand by partnering with already existing vendors. For customers, we are a brand for their workplace needs that is fresher and more authentic," Raghav Arora, co-founder of F5 said.
"F5 is doing upskilling as well as providing technology, delivery and management support to local vendors and SMEs while helping organize the highly fragmented workplace retail space. The startup has already exhibited a robust growth trajectory, and we are confident that the latest funding round will further add to its strengths," Apoorv Ranjan Sharma, founder of Venture Catalysts said.

Listen: Anuj Golecha on why it's business as usual at Venture Catalysts amidst the lockdown
Mumbai-based Venture Catalysts typically invests $250,000 to $1.5 million in startups and also offers mentorship and networking guidance. Recently, the accelerator platform backed startups such as job search platform MyKaam, fintech HomeCapital and sports engagement platform Rooter. Since January, Venture Catalysts has bet on 14 startups with investments running from $500,000 to $2 million.
---