As the gig economy flounders, Awign is on a quest to re-invent itself for the post Covid-19 world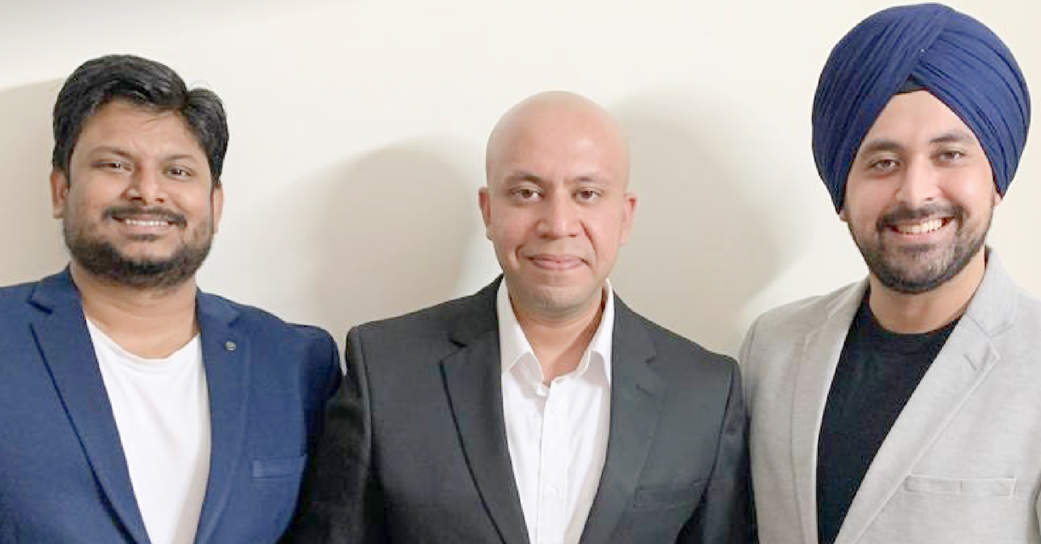 Being a gig worker in India, as anywhere else in the world, hasn't been particularly rewarding during the ongoing Covid-19 pandemic. Jobs in the so-called gig economy have rapidly dried up over the last three months and most gig workers, millennial-speak for independent contractors and temporary employees, have found the going tougher than most due to the nature of their employment terms.
At Awign Enterprises, a Bengaluru-based startup that runs an eponymous platform for outsourcing temporary jobs, the prevailing environment created both problems and opportunities.
Founded in 2016, Awign, in many ways, is a textbook gig economy startup. It aggregates independent contractors or professionals and matches them with short-term projects contracted from its roster of corporate clients. Prior to the pandemic and the subsequent lockdown, the repository of over 5 lakh gig workers on its platform delivered services such as auditing, diligence, operations management, business development, high volume calling and data moderation.

About three months into the nationwide lockdown, the startup's 150-member team and founders Annanya Sarthak, Praveen Sah and Gurpreet Singh, set the ball rolling on a new service line that would find resonance in the post Covid-19 world.
"A majority of enterprises cannot function without having people inside their corporate offices, inside their factories, inside their warehouses... The first idea that came in our head is that let's try and audit all of these corporate offices, factories, warehouses, on whether they are following Covid-19 compliance norms," CEO Sarthak said in a recent interview with TechCircle.
On June 17, the startup launched the Awign Covid Compliance Platform (ACCP), a solution that enables corporate enterprises to enforce Covid-19 compliance protocols using a mobile app-based platform.

"It (ACCP) essentially enables them (enterprises) to get their employees to come back to work so that they can work in a safer, disciplined and controlled environment," Sarthak said.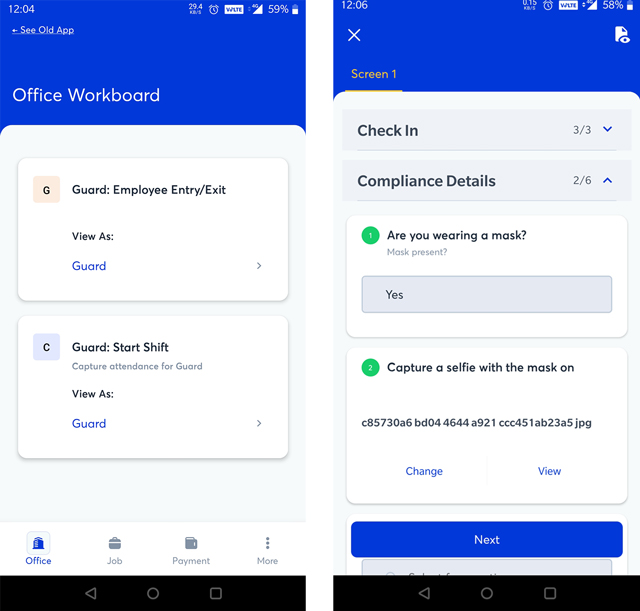 The platform has been built in a manner that makes it simple enough to be operated even by non-tech savvy employees such as a security guard, for example. The startup provides end-to-end training and operational support customized for enterprises that deploy the platform. It constantly flags violations of protocols through dashboards, notifications, emails and SMSs to all the stakeholders involved. Finally, periodic and detailed physical audits are undertaken by Awign's professional auditors who carry out inspections of office premises through both mystery and non-mystery methods.
The startup charges enterprise clients a minimal user based subscription fee on the basis of the usage of the platform. It claims to have signed on five clients so far for ACCP and expects to scale to a 100 clients over the next six months as businesses start to resume normal operations.

Sarthak sees ACCP growing into a major and long term business line in the post Covid-19 world, contributing to over 15% of the company's business, alongside its core service of providing gig workers for outsourced jobs.
While the intensity of the Covid-19 pandemic will ebb over time, enterprises across the world will need to re-engineer the manner in which they function for the long term to ensure that a crisis of this magnitude does not disrupt business continuity again. Several of the best practices being adopted now, in the aftermath of the pandemic, are more likely than not to become standard protocol in the corporate sector and that puts Awign in an advantageous position.
"We are a country which has to keep on working. This country cannot stay at home and survive, lest the population run a higher risk of a famine over contraction of the Covid-19," Sarthak said.

ACCP isn't the only new service line that Awign has introduced post the pandemic. In April, it entered into the last mile delivery of essentials in partnership with hyperlocal online startups in sectors such as grocery.
Sarthak maintains that last mile delivery will also be a long term play. "Other companies in the space cater to millions of deliveries. Our last mile delivery business line is taking baby steps… This for us was just another way for gig workers to earn extra bucks. We are going to do it long term as well, but it is not something which is going to mint us crores of money, it is not a survival play. It's just something we had to do because there was a demand in the market," he said.
Since the launch, it has facilitated 100,000 deliveries of items such as daily groceries, dairy products and other essentials.

There's a third service or line of business in the works.
"The third aspect in our Covid-19 response is to create a platform for migrant workers and enterprise clients, wherein a worker registers on the platform with our help, and the enterprise comes on the platform on a need basis. It will be a separate platform from Awign, yet to name it," Sarthak said.

The startup is currently in talks with large companies that work with NITI Aayog and other skill development bodies to collaborate on the digitization of the entire process. "We are a small startup. We cannot do this alone. Such a plan would require a lot of money influx and government's task force. We've made some ground to its end, let's see how that goes," he added.
Awign's bid to find new revenue streams via the launch of new services lines is a pattern that has become common across India's startup ecosystem over the past 3-4 months. Several significantly larger startups, especially those focused on the gig economy, have seen their revenues nearly disappear as broader market dynamics turned on their head.
Like most of those startups, the going has been tough for Awign as well.
"Pre-Covid, our revenue grew 20X over the last four years. We completed more than five million tasks, and we were on a hockey stick path in January, February and March, right before Covid-19 hit us," Sarthak said.
The startup's top line dropped about 83% in April, due to reasons ranging from restrictions on account of the lockdown, general apprehensions among gig workers and demand reduction from the enterprise clientele end.
In the financial year ended March 2019, the company reported total revenues at Rs 8.7 crore. Its net loss ballooned to Rs 2.2 crore from Rs 1.3 crore, a year earlier. It is yet to file financials for the period ended March 2020, with the Ministry of Corporate Affairs.
However, it expects a minimised fall in business in the longer run, considering its industry-agnostic nature of clientele interests. While it expects ACCP to be its go-to-ticket out of the crisis, it also counts on increased demand from enterprises in the healthcare, online education, online gaming, fintech, insurance, and lending industry.
To maintain a healthy cash runway, the startup has cut on a couple of costs, converting fixed costs to variable costs internally. It has also registered itself as an MSME to speed up cash collection and has also launched a pay-as-you-go method to enable quick and frequent payments from enterprise clients instead of the traditional time-consuming invoice raising mechanism.
The company is also contemplating an internal funding round in the immediate future and has postponed its planned Series B round to 2021. The company has raised $7.9 million so far, according to VCCEdge data. It last raised capital, a Series A round in December last year, from Work10M, Michael and Susan Dell Foundation, Eagle10 and returning investor Unitus Seed Fund.
---